Foreign execs determined to attend China International Import Expo
Share - WeChat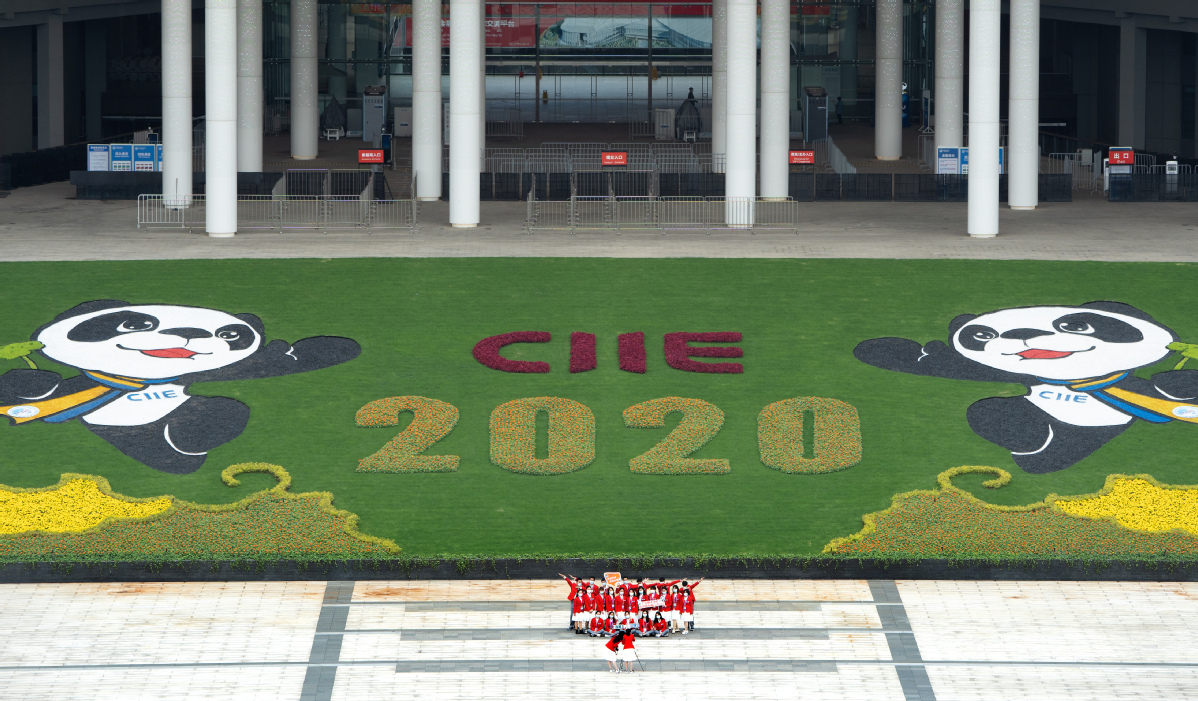 Although it is now possible for foreigners to enter China, international travel now comes with a new set of requirements.
For instance, those entering the country must undergo a 14-day quarantine, take their temperature twice a day and undergo multiple nucleic acid tests.
For Roy van den Hurk, general manager of products at Milk New Zealand Dairy, traveling to China also means having to endure jet lag while dealing with a packed schedule, waking up at 3 am local time, and missing the rolling farmlands of New Zealand while being cooped up in his Shanghai hotel room.
Despite this inconvenience, Van den Hurk has no qualms about adhering to the local pandemic prevention and control measures so he can attend the third China International Import Expo which opens later this week.
"I've always had this fundamental belief that any business always revolves around customers. And our focus is on the China market. That's where customers are," he said.
"As such, it's very important that I come here in person. Fundamentally, you need to look after your customers, otherwise they won't look after you."
To cope with the quarantine, Van den Hurk has devised a plan: stick to a routine, keep busy with work and exercise regularly.
Among the highlights of the day, he added, is hearing the knock on his door by service staff who bring him his meals.
The CIIE Bureau said that more than 70 percent of the world's Fortune 500 companies and major players from different industries are returning to Shanghai for this year's edition of the expo, and dozens of companies have already signed up for the next three years.
The expo will also welcome many newcomers, including US medical device company Abbott, French tire giant Michelin and Swiss air quality technology company IQAir.
Flying from Switzerland, IQAir CEO Frank Hammes also needed to undergo the two-week quarantine. To him, "keeping tidy and not overworking" is the key to enduring this period.
"You will need to preserve some sense of normalcy because there is no 'nine-to-six' routine, you literally work around the clock. Also, remember to weave exercise into the schedule and try to keep things tidy," he said.
One unexpected perk for Hammes is the stunning view of Shanghai's skyline from his hotel room.
"Since you are not allowed to leave the hotel room, being able to get connected to the outside through this large window is a luxury," he said.
Unlike Milk New Zealand Dairy, which has attended the previous two expos, IQAir is making its debut this year. With China being one of IQAir's fastest-growing markets, Hammes said that his presence at the expo could help the company capitalize on opportunities.
"We made the decision last year to participate. When you make a commitment, it's important that we are serious about it," he said.
"It's very important for me to be the person at the forefront, and certain things need to be experienced in order for you to learn."
Success story
Both Van den Hurk and Hammes said they were impressed by the efficient administrative process and logistics arrangements, which were expedited due to the CIIE. It took around 10 days from their visa applications to their arrival in Shanghai.
"Personally, I agree with what China is doing. Once they remove the community spread of the virus, the highest risk of recontamination of the population is at the border. So I believe having tough border measures is the only way that you are going to keep the virus out of the population and get places running properly," Van den Hurk said.
"Right now, you cannot argue with the success of these measures. China is one of the very few places in the world that has this pandemic under control. So I do think it's a success story for China," Hammes said.
When he checks out of his quarantine hotel on Thursday, the first day of the expo, Van den Hurk is heading straight to the CIIE venue to oversee the company's launch of an array of new products and facilitate the forging of new partnerships with local enterprises.
"You get to listen to customers and suppliers and distributors as to what they would like to have. This is good for product development and it shows how we can help the consumers in China," he said.
Hammes is also looking to make new local contacts during the CIIE.He noted that China is such a diverse space with numerous provinces and regions as well as second-and third-tier cities, but many people in Europe or the United States don't know how important they are.
"We need to extend our reach, and it is important that we hear from the visitors at the expo about the opportunities in their provinces or cities," he said.
"You can have many video conference calls or WeChat messages or emails, but ultimately, we are people who love being around other people."