Robust GDP growth forecast for Q4 after 4.9% rise in Q3
Share - WeChat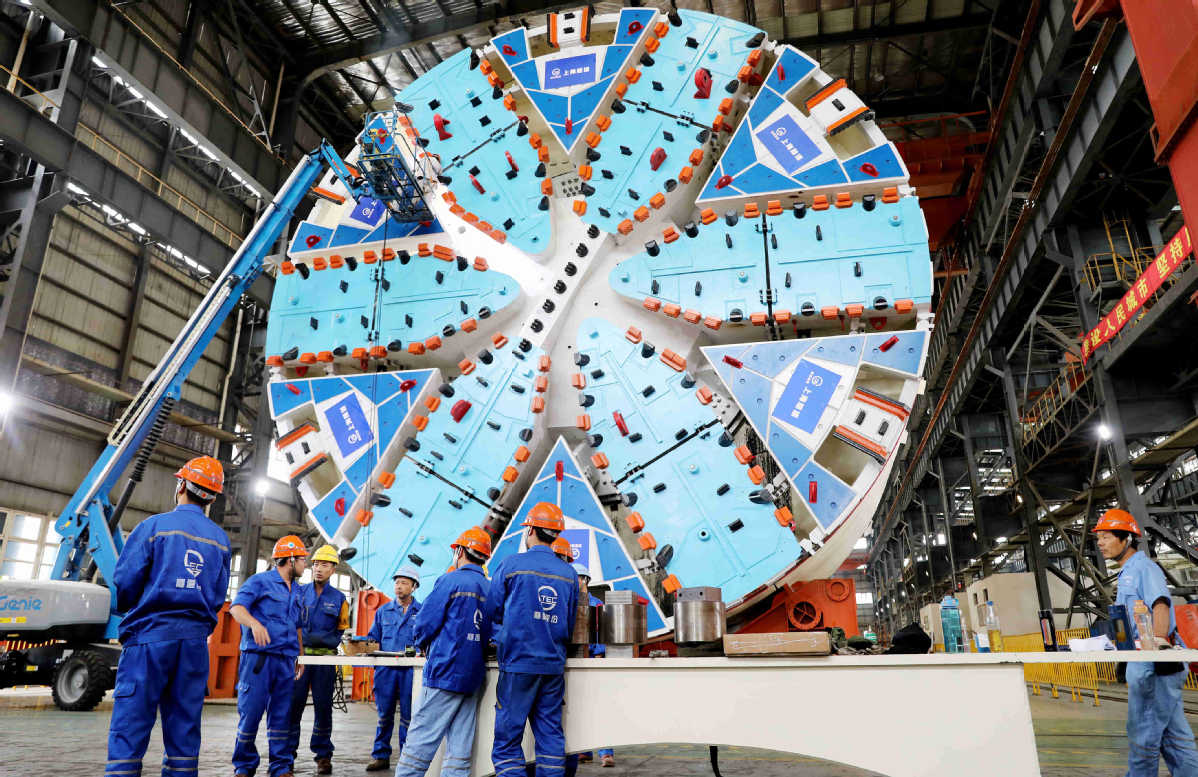 China's economy is likely to continue leading the global recovery and achieve a GDP growth close to the pre-COVID-19 level in the year's fourth quarter, after expanding by 4.9 percent in the third, experts said on Monday.
The growth of the world's second-largest economy turned positive, hitting 0.7 percent year-on-year, in the first three quarters, after a 1.6 percent slide in the first half, the National Bureau of Statistics said on Monday.
"The Chinese economy posted a continuous recovery in the first nine months and achieved significant results in coordinating development with epidemic prevention," said Liu Aihua, an NBS spokeswoman.
"The recovery in domestic demand was strong, especially on the consumption front," Liu said, adding that a largely stable epidemic situation has restored consumers' confidence in offline and services consumption.
Retail sales growth turned positive for the first time this year in the past quarter, coming in at 0.9 percent year-on-year, the bureau said.
Investment also recovered as supportive policies for enterprises like tax relief took effect, it said, with fixed-asset investment growing 0.8 percent from January to September, versus a 3.1 percent slide in the first six months.
The NBS also reported that the country registered 6.9 percent industrial output growth in September, compared with 5.6 percent in August.
Multiple factors are expected to help sustain the recovery into the fourth quarter, Liu said, such as the recovery in demand, the improvement in corporate confidence and profitability and a more balanced resumption of production.
Experts said growth may accelerate to more than 5 percent year-on-year, close to the pre-pandemic level of about 6 percent in the fourth quarter, as consumption further recovers with pent-up demand while infrastructure and corporate investments speed up.
Lu Ting, chief China economist at Nomura Securities, said services and retail sales are likely to further recover while infrastructure-linked investment will pick up speed with more government spending, leading to some predictions of fourth-quarter growth of 5.7 percent.
Wang Jun, a senior researcher at the China Center for International Economic Exchanges in Beijing, said China's timely macroeconomic policies strongly support stability in key areas such as employment and foreign trade.
Surveyed urban unemployment nationwide stabilized to 5.4 percent in September, compared with 5.6 percent in August, according to the NBS. The total value of imports and exports in goods rose by 0.7 percent in the first three quarters, in positive territory for the first time this year.
"All these factors helped anchor a positive expectation for future development of the Chinese economy," Wang said at the forum hosted by China News Service on Monday, adding that the economy should grow around 5 to 5.5 percent in the fourth quarter.
According to the International Monetary Fund, China's economy is set to be the only major economy showing positive growth in 2020 and grow by 1.9 percent annually.
Based on the IMF forecast, China's share in the world GDP may increase to 14.5 percent this year, up 0.9 percentage points from last year, said Wu Chaoming, deputy dean of Hunan province-based Chasing Securities' Chasing Institute.
Experts, however, said external uncertainties and the risk of a COVID-19 resurgence domestically remain, calling on policymakers to maintain the strength of macroeconomic supports instead of rushing to roll back the stimuli.
"The economy is still in the process of recovery, and the foundation for sustained recovery needs to be consolidated," said Liu of the NBS, adding that many economic indicators remain negative.
Lu from Nomura Securities said one should not be "over-optimistic", given remaining obstacles like the global pandemic situation and tensions between the world's two biggest economies.
Zhao Xijun, a finance professor at Renmin University of China in Beijing, said monetary policy should be more flexible and targeted to balance short-term priorities and long-term goals, while reforms should deepen to enable market forces to have a greater say in resource allocation.
Zhong Nan contributed to this story.