The ifs and buts of a new mobility option
Share - WeChat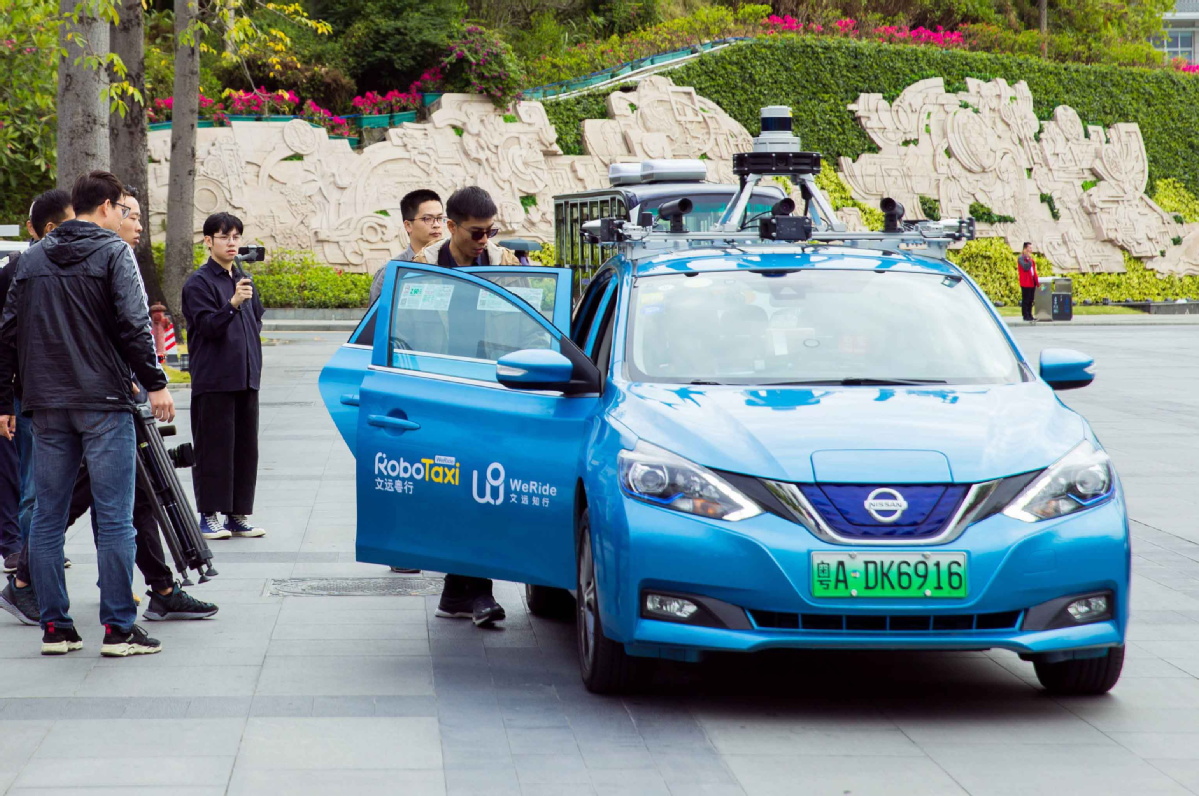 After a long day of work in September, I finally got into a Beijing taxi to go home. Feeling tired, I closed my eyes to switch off my mind a bit. As it transpired, the taxi driver would have none of it-he tried to ignite a chat.
"The weather has been strange these days … Oh! Look at that car-so annoying to see people break traffic rules… How can traffic ever flow smoothly when the number of vehicles on the road keeps increasing every day? Yada yada."
Generally I am empathetic and tolerant. But this time, it seemed the taxi driver didn't seem to empathize with me. How I wish I had some kind of technology that could flash a "Do not disturb" sign on my forehead so people such as this cabby could allow others like me to just be.
Be careful what you wish for, they say. For your wish may just be granted. And why not? Robotaxis, or fully automated, self-driving cabs, will soon be common across China.
Conceivably, taxi driver jobs may become history sooner than we could imagine. I'm not sure if that is such a bad thing, as long as society finds ways to re-skill and re-deploy cabbies elsewhere so they could continue to earn a decent livelihood, in line with the nation's "six priorities".
By end of this year, the global robotaxi fleet will be 10,000 strong, according to the Ministry of Industry and Information Technology. In 2025, the figure will snowball to 500,000.
Chinese consumers are willing to pay as much as $4,600 as a premium for purchasing an autonomous vehicle, while their counterparts in the United States and Germany are willing to pay less premium ($3,900 and $2,900, respectively), a McKinsey & Company report has noted.
With more robotaxis on road, the country's ride-hailing giant Didi Chuxing is pressing the accelerator in the lane of the autonomous vehicle business. The company announced in June the launch of its on-demand robotaxi service to passengers in parts of Shanghai.
"Autonomous driving needs to move beyond being a novel but limited experience to a reliable and efficient daily mobility option for the general public in a highly complex real-world environment," said Zhang Bo, chief technology officer of Didi and CEO of its autonomous driving business unit.
That gladdened my heart. In the foreseeable future, hailing a robotaxi will be as convenient as flagging down a common taxi.
Many of my female friends are looking forward to robotaxi services on the Didi platform. That's because of the perception or fears that it may not always be safe for female passengers to hail nighttime rides in taxis driven by male drivers.
Of course, whether or not robotaxis prove to be safer in all respects remains to be seen. For example, what if someone outside notices a lone female passenger in a moving robotaxi?