Huang Xiaoming wins best actor at 35th Hundred Flowers Awards
Share - WeChat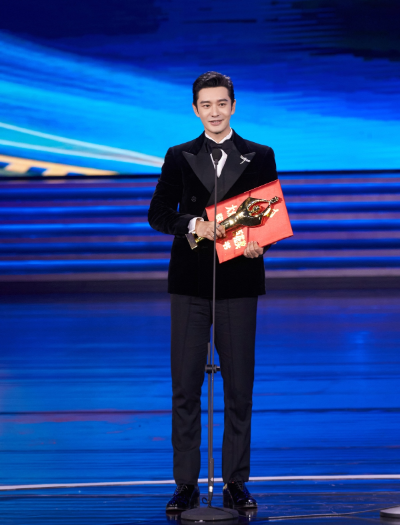 Grossing about 1.7 billion yuan in the box office, The Bravest soared as a hit in summer last year and ranked as the eighth highest-grossing film in 2019.
Huang also said he has become more mature and gained more inner peace after experiencing ups and downs in his acting career, which spans more than 20 years.
Interestingly, he said he has discovered that his best acting came after he struggled with the low points of life.
As an example, Huang says he decided to play an English teacher in the startup-themed film American Dreams in China after he was mocked by some netizens for his poor accent when speaking English.
"I did it in a fit of pique as I believed I could improve my English. One scene of the film features Cheng Dongqing (his character) bursting into tears to struggle with the pressure, I put some of me into the role," he recalled.