CBZs to spur services trade
By ZHONG NAN in Beijing and ZHANG XIAOMIN in Dalian, Liaoning | China Daily | Updated: 2020-09-23 09:02




Share - WeChat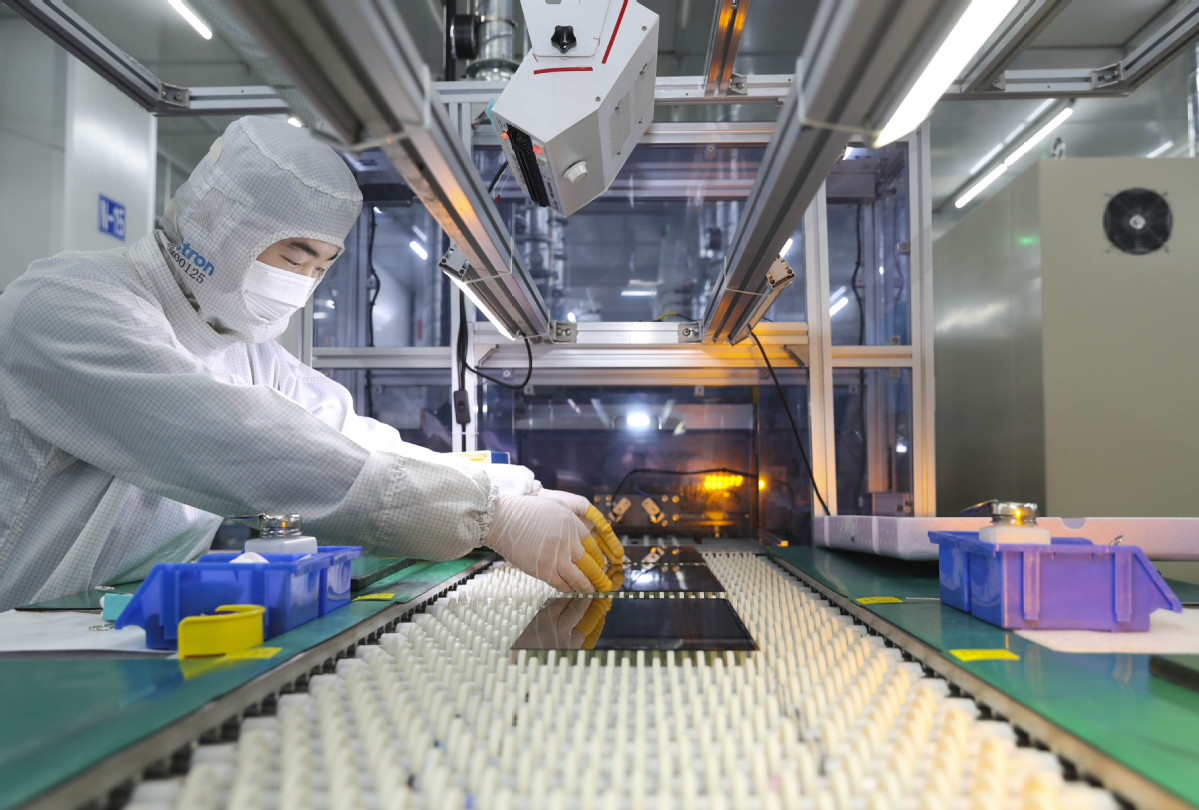 Govt to promote business formats like financial leasing, healthcare within zones
China will encourage the use of innovation, testing and maintenance processes at its comprehensive bonded zones, or CBZs, to bolster the development of the services trade, a Customs official said on Tuesday.
The larger goal is to further integrate the growth of goods trade with that of services trade, said Chen Zhenchong, head of the department of free trade zones and special control areas under the General Administration of Customs.
As a next step, the government will promote the development of new business formats such as financial leasing, cross-border e-commerce, cultural creativity and healthcare within the nation's CBZs, he said.
Eager to attract more foreign investment, stimulate trade and promote regional integration, the government said last month that it would expand the number of CBZs to 150 by the end of this year, especially in the central and western regions.
Compared to the pilot free trade zones in the country with an average land size of 120 square kilometers, comprehensive bonded zones are special Customs supervision areas established by the Chinese government with reference to the FTZs that are commonly used globally. The average size of these zones are usually set between 5 and 10 sq km.
These zones integrate the functions of bonded zones, export processing areas, bonded logistics zones and ports. It can develop businesses, including international transit, distribution, procurement, transit trade and export processing.
With China officially adding three new pilot FTZs in Beijing, Hunan and Anhui provinces this week, Chen said based on the market demand and local talent base, the GAC will offer more assistance to support Beijing Tianzhu comprehensive bonded zone within China (Beijing) Pilot FTZ to develop cultural creativity, movie production, film shooting equipment and prop rental businesses to further enrich the Chinese capital's industrial structure and boost trade in services.
The official said that the Beijing Daxing International Airport Comprehensive Bonded Zone currently is in the approval stage and could gain the green light from the central government by the end of this year.
The total value of imports and exports at China's comprehensive bonded zones stood at 1.7 trillion yuan ($249.81 billion) during the first seven months of this year, up 14.5 percent on a yearly basis, accounting for 9.9 percent of the country's total foreign trade volume, according to GAC data.
To further take advantage of CBZs' favorable business environment, Dalian Port and global mining giant Rio Tinto Group signed on Tuesday a memorandum of understanding to jointly develop blending operations within the Dayaowan Bonded Port Area in Dalian, Liaoning province, making it the first port in China that can provide diversified bonded blend fines to clients in China and the rest of Asia.
"This is Rio Tinto's first iron ore blending operation in a bonded area," said Chen Sheng, general manager of Rio Tinto Iron Ore Trading China Ltd, adding that Rio Tinto Blend Fines have been a success with customers in China.
The partnership with Dalian Port to blend within a bonded area allows Rio Tinto to offer this commodity to clients across Asia, using Dalian Port as a transshipment hub, said Chen.
"This cooperation will not only enable high-quality products to move closer to the markets, meet the diverse requirements of our clients, but also effectively cut the costs generated from the supply chain operations and provide more value-added services," he said.
According to Tai Jingang, deputy general manager of Dalian Port Co Ltd, a subsidiary of Liaoning Port Group, the blend fines will be sold to major steel mills in Japan, South Korea, and other countries and regions in Asia as well as China's northeastern provinces.
Dalian is the first domestic port that is qualified to deal in bonded blending fines and has the first batch of specialized ore terminals necessary for unloading from 400,000-metric-ton ore carriers. Since 2016, 46 million tons of blending fines were being operated at Dalian Port, including 24 million tons for international transfer-both ranking first in China.