WM raises 10 billion yuan in latest financing round
Share - WeChat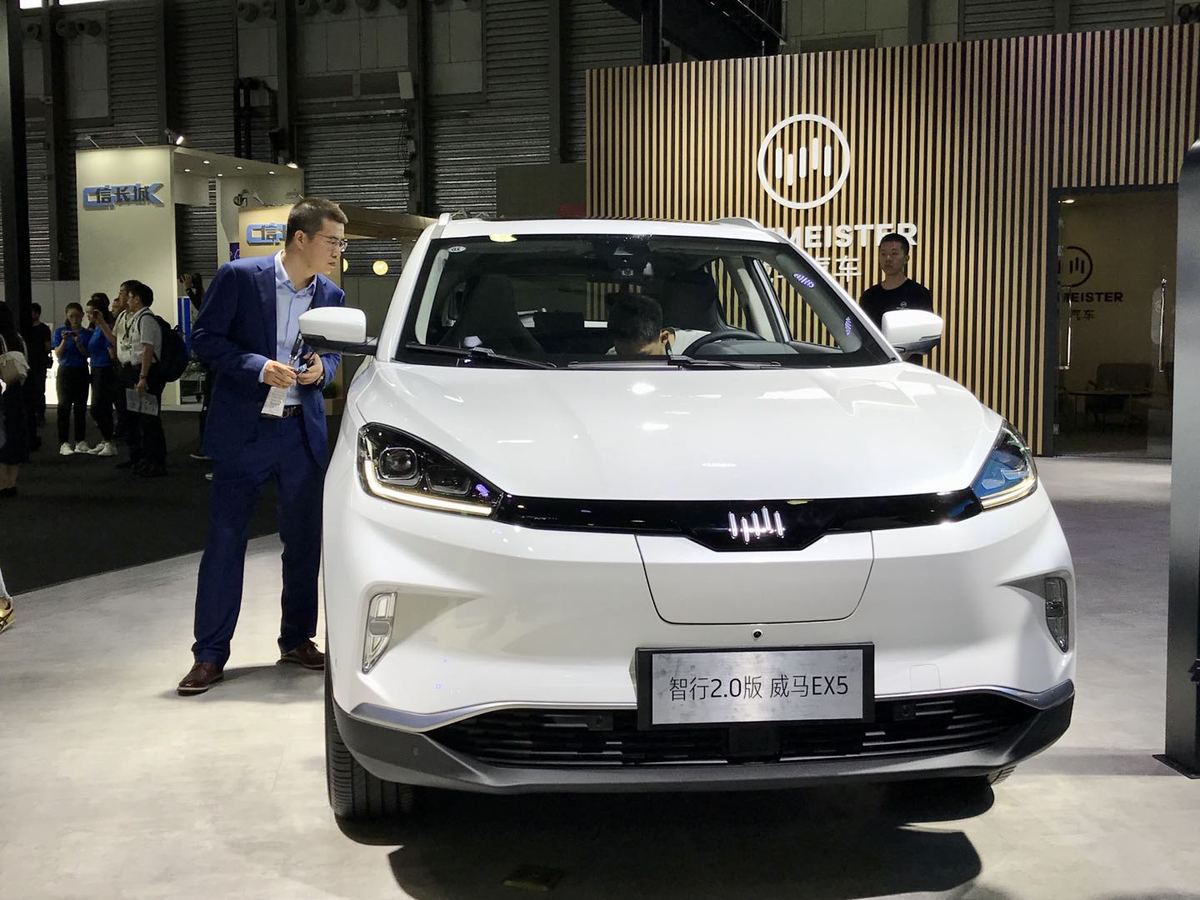 Baidu-backed WM Motor announced Tuesday that it has raised 10 billion yuan ($1.47 billion) in round-D financing, more than any other Chinese electric car startup has raised in a single financing round.
Investors in this financing round include SAIC Motor, China's largest carmaker, Baidu as well as more than a dozen government-backed funds.
WM said the money will be spent on research and development, brand building, digital marketing and expanding its dealership network.
Freeman Shen, the startup's founder and CEO, said the completion of the financing round shows investor confidence in the smart electric vehicle industry as well as WM's long-term strategy and leading technology.
Earlier this month, WM unveiled its smart vehicle plan. Shen said the startup will invest 20 billion yuan in three to five years to build vehicles that better meet the demand of Chinese customers.
At the same event, it announced partnerships with companies including Baidu and US chipmaker Qualcomm. It also showcased a highly autonomous vehicle that WM developed in collaboration with Baidu. The vehicle is expected to hit the market in 2021.
Established in 2015, WM is one of the first electric startups to launch production models. It currently has three SUV models available in the market.
It delivered 11,779 vehicles in the first eight months this year. WM now has 94 dealerships across the country now.
Electric cars are gaining momentum in China and around the globe. Chinese startups Li Auto and Xpeng went public in the United States earlier this year.
International carmakers including Nissan, Toyota and Ford are to showcase their electric models at the Beijing auto show starting on Saturday.
Jim Farley, Ford's incoming CEO, said Chinese customers have the most advanced experience in terms of electric vehicles' digitalized functions, and international carmakers like Ford can take their experience in China to other parts of the world including the United States.