Turn of events that stilled the batons & bows
Share - WeChat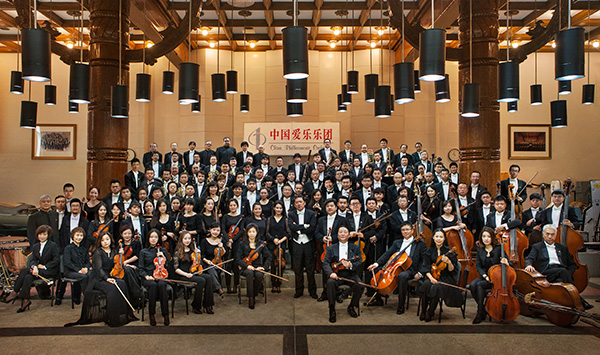 As members of the China Philharmonic Orchestra flew back to China on Jan 21 after a taxing whirlwind tour of Hungary, Bulgaria, Serbia and Romania covering just eight days, they would no doubt have been yearning for at least a little rest.
Chinese New Year, which the orchestra had just helped China's friends in eastern and central Europe celebrate with some wonderful music, was four days away, and once those festivities were over, a busy year, including celebrating the orchestra's 20th anniversary, lay ahead.
However, orchestra members would have had little inkling of the shape that this rest of theirs would eventually take. Signs that a year unlike any other for the orchestra might be shaping up appeared as early as Jan 28, when management announced that the closing concert of the Chinese Symphonic Works Exhibition in Celebration of the 70th Anniversary of the Founding of the People's Republic of China, which was to have been performed in Beijing on Feb 19, would be postponed.
The reason, of course, was the coronavirus. While it would be an exaggeration to say that these were the days in which the orchestra's music died, for eight months it certainly made no live appearances. Those days included May 25, the orchestra's 20th anniversary, and around which a series of live concerts and events was supposed to bring together musicians from around the world.
The 250th anniversary of Ludwig van Beethoven's birth falls in about three months, and the 110th anniversary of Gustav Mahler's death is next May, so the orchestra had plans to perform pieces by the two composers during its 2020-21 season.
Most Popular