Qinghai rangers rise to meet challenges
Share - WeChat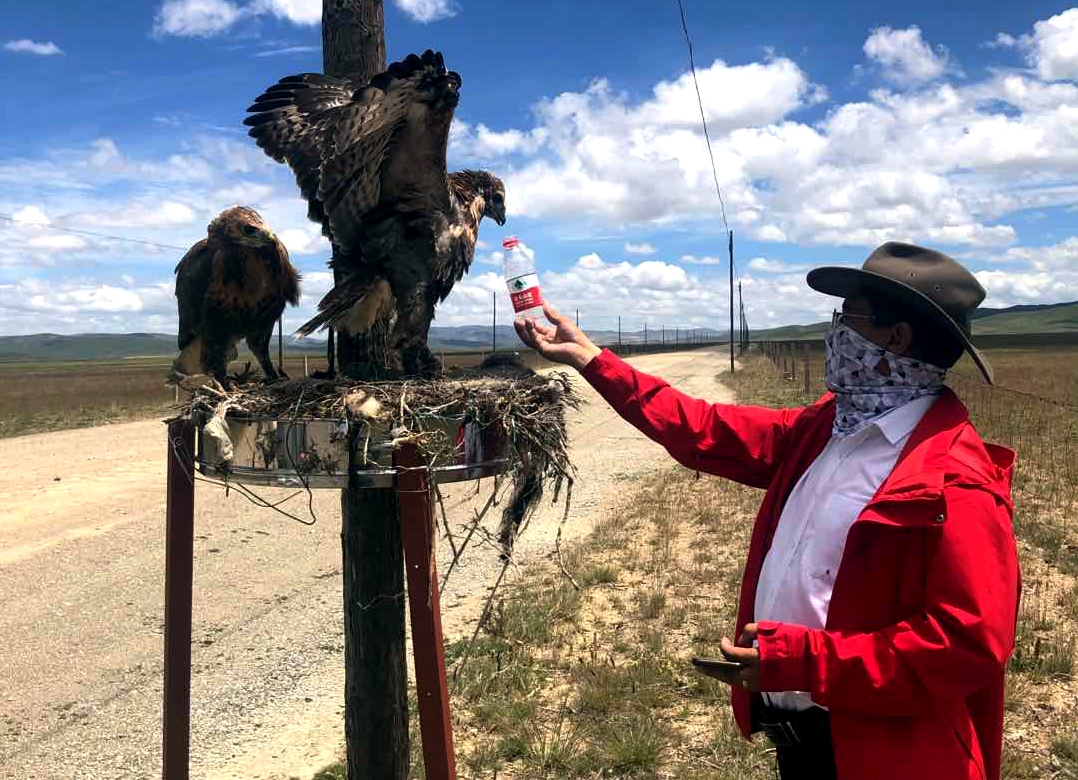 Nest-making team
Every April, when spring arrives on the Tibetan Plateau, Dothar looks forward to seeing his old friends-black-necked cranes, which are under second-level State protection.
During the month, these beautiful migratory birds return to Huanghe from southern locations, nesting on mud islands in a large area of shallow wetland, breeding and hatching their eggs. They remain in the area until October, when their fledglings mature and the birds fly south again.
However, over the past three years, Dothar noticed the cranes' nests were destroyed when the frozen river thawed in May. Rain fell and the birds' eggs were washed away.
Dothar thought long and hard about a way to save the nests. After observing them closely, along with the changing water level, he found a solution through trial and error.
On April 2, he and six colleagues began making nests for the cranes. They used steel bars and wiring to make a solid foundation, overlaying it with grass, twigs and some mud from the birds' old nests to attract them to their new homes.
Dothar, who made four nests with his colleagues said, "It takes six or seven people a whole day to make them."
On April 10, about a dozen cranes arrived. They flew cautiously onto and away from the new nests, identified the smell of the mud, and finally settled in. In the following months, the four nests withstood the rising water level.
The birds laid eight eggs and all the fledglings hatched successfully.
Dothar could not be happier. "The chicks are maturing. In less than a month, the birds will fly south, but they will return, as this place is one of their homes," he said.
"We were not ordered to make the nests. We just reacted to what we saw and did what we had to do."
The cranes are not the only rare species the rangers have tried to protect.
For example, they have also made nests for buteos, large birds of prey commonly seen in pastureland whose diet includes rats, which are responsible for grassland degradation.
"Each species is an indispensable part of the ecological chain. They deserve the same treatment, and it's our responsibility to protect them all. We are not just doing it for us, but for the country and its people," Dothar said.