Qinghai rangers rise to meet challenges
Share - WeChat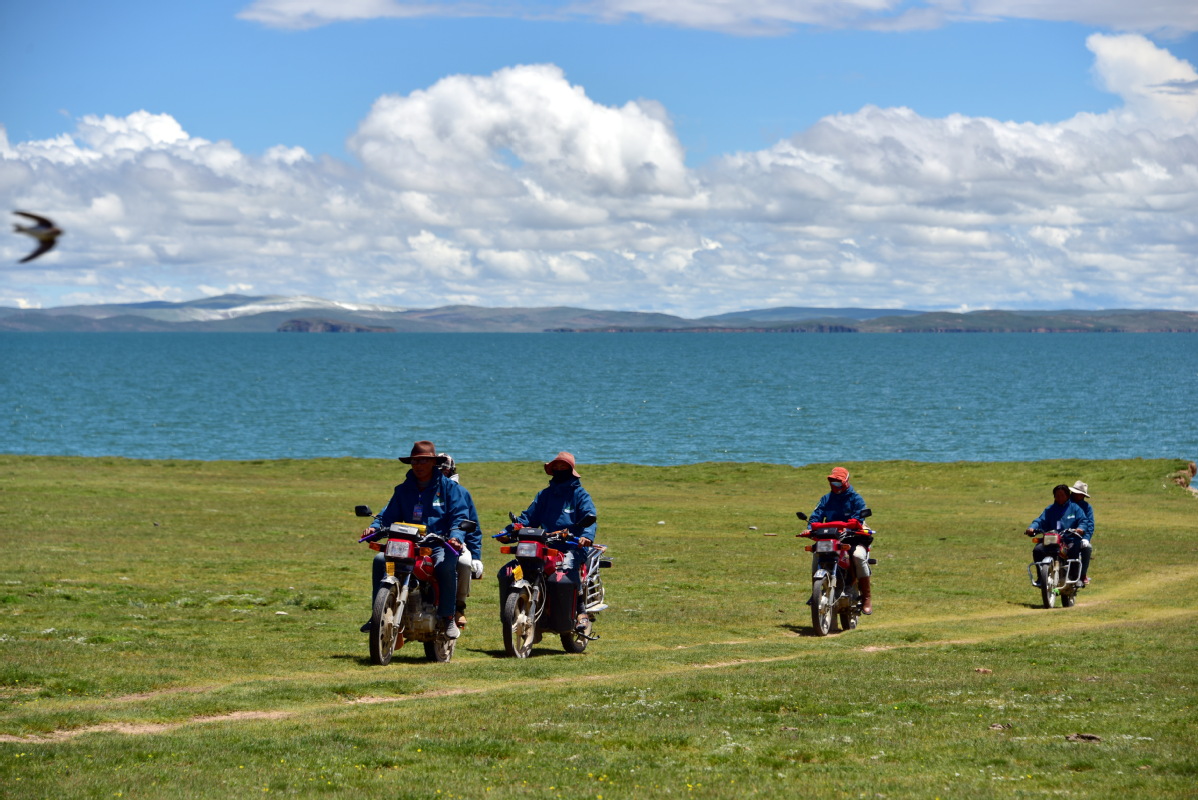 Roaming bears
Dothar, 43, head of the ecological protection station in Huanghe township, Madoi, said: "Not everyone has the ability to do this job. A ranger can protect a place only when he knows it well.
"We (Tibetan herdsmen) know the waters and mountains here like the backs of our hands and we know how to cope with the capricious weather. So, we have an advantage."
Rangers must be able to adapt to the harsh environment. At such an altitude, even locals experience headaches and shortness of breath.
From January to last month, 879 rangers from the seven villages in Huanghe carried out 260 patrols in the area they are responsible for, saving injured wildlife more than 60 times and clearing away more than 3 metric tons of waste.
Tashi, the 49-year-old ranger, who is from Jiangpang, one of the seven villages, said: "We never patrol alone, always in groups. The weather here can suddenly change. The roads are often destroyed by heavy rain in summer, while in winter, our vehicles are buried in waist-deep snow. You can never be sure of being home on time."
Last winter, it took Tashi and 10 colleagues several hours to rescue a wild horse trapped in snow, their clothes becoming frozen during the attempt.
However, in summer, brown bears-which even the most-experienced herdsmen fear-begin to roam the area.
Tashi said: "The bears can tear our tents down with just a swing of their paws. We are all afraid of them. As the environment improves, we are now seeing them more frequently, but the animals are protected at national level, so we need to be careful not to hurt them.
"If you spot one, it's best to just sneak away, but they often just appear from nowhere. If you find that one is approaching, you should shout out and fling rocks to scare it away.
"I like my job, as it's more stable and interesting than merely herding, which was our old lifestyle. In particular, it's meaningful because we are protecting our homeland for coming generations."