Qinghai rangers rise to meet challenges
Share - WeChat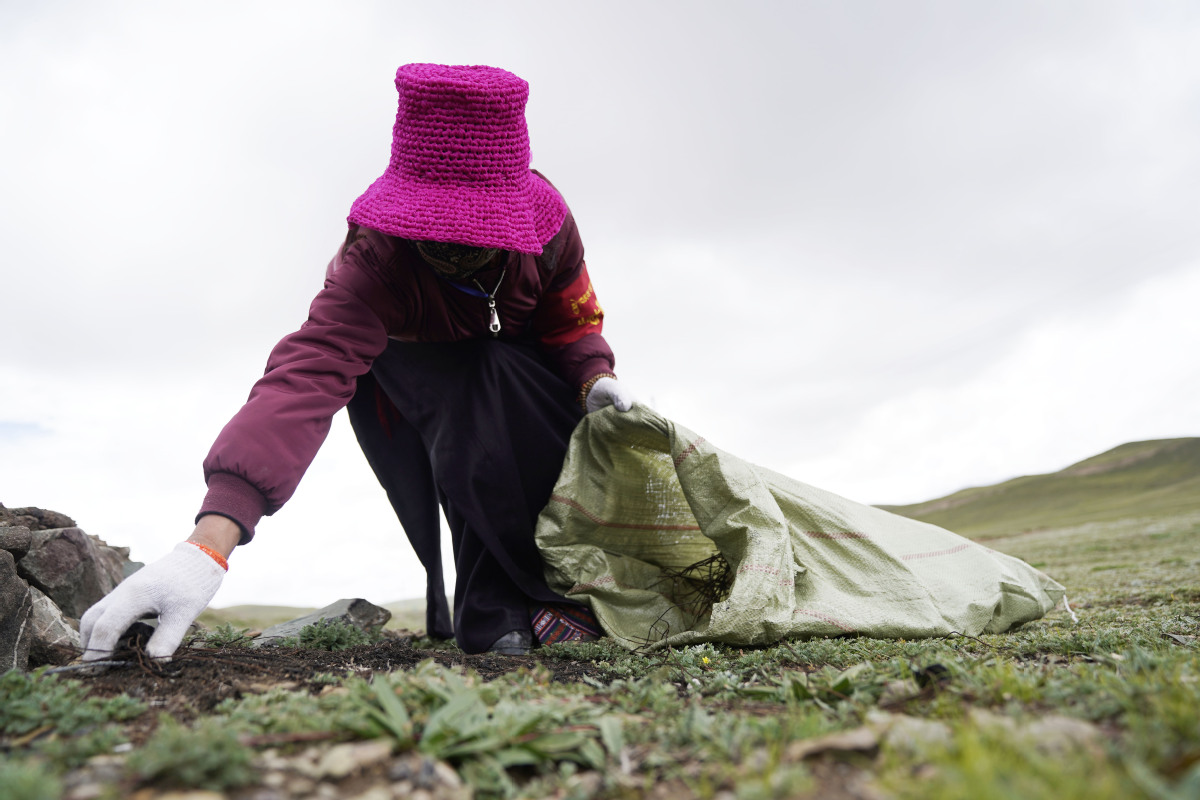 Tobdan, 68, head of Geduo village in Dawu township, Madoi county, Golog Tibetan autonomous prefecture, said: "Four decades ago, the vast area of land around this village was black, deserted and barren. Rats ran wild. Livestock starved."
He is one of the pioneering locals who fought desertification before the government organized such work. For the past 16 years, Tobdan and other villagers, who have devoted themselves to growing grass on the land, have turned 101,980 hectares of barren terrain into lush meadowland.
Sanjiangyuan National Nature Reserve, founded in 2000, obtained State-level status in 2003, after which environmental improvement efforts were made in the area. One of the key projects involved relocating herdsmen living on badly degraded land.
Sun Lijun, deputy director of Sanjiangyuan National Park, said: "Resettlement does not mean driving them away from their homeland, to which they are deeply attached. Rangers help protect their homeland while preserving their traditions."
There are 145,100 ecological rangers in Qinghai, including 17,211 in the national park area.
Each day after leaving their homes in villages and towns in the province's four Tibetan autonomous prefectures, hundreds of ranger teams patrol on horseback or on motorcycles.