Global AI leader pioneers latest practices
Share - WeChat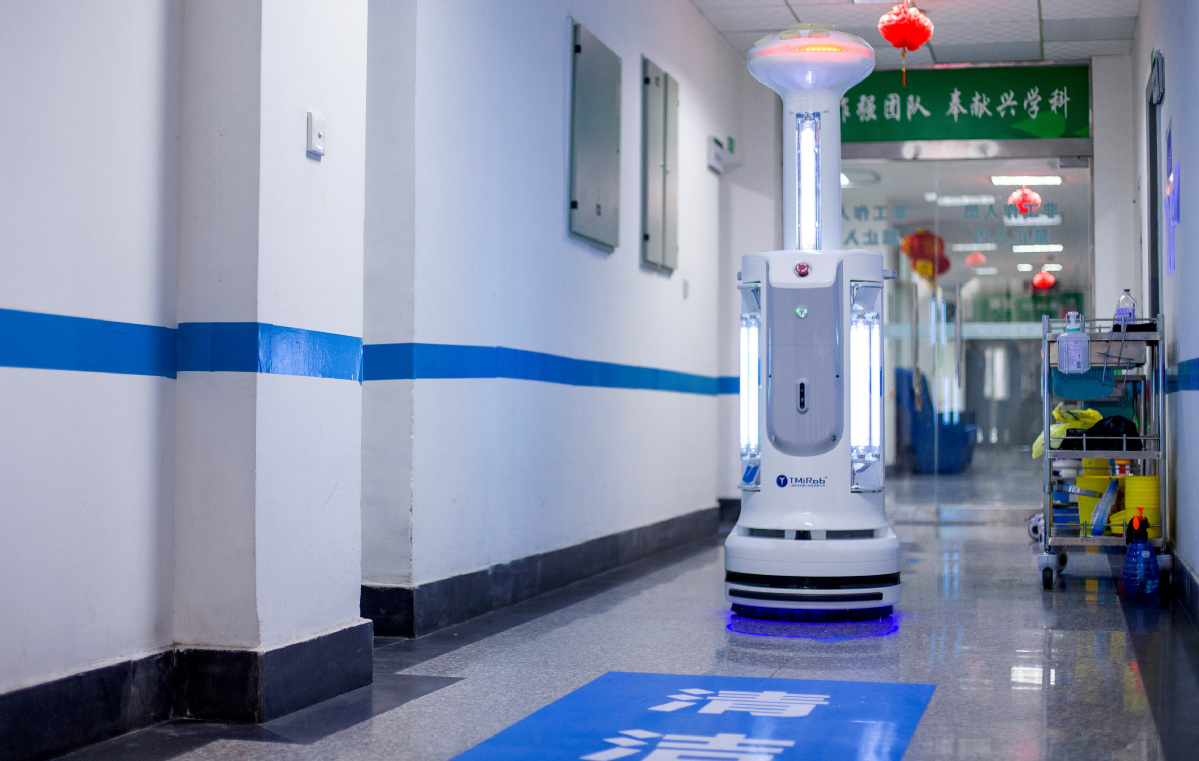 Three cornerstone policy directives between 2017 and 2018 laid the foundation for Shanghai's AI takeoff. The city pledged it will ensure its key AI industries exceed 100 billion yuan ($14.5 billion) in sales revenue by the end of this year. It also identified autonomous driving, intelligent robots, intelligent hardware and software, and smart chips as building blocks of its AI-based industry.
In addition, 22 measures were later proposed in a bid to attract highend talent, breaking through technologies, promoting demonstration applications and fostering local partnerships.
It is the combination of these factors that propelled global tech giant IBM to locate its first IBM Watson Build AI Innovation Center in Shanghai, according to Chen Liming, chairman of Greater China region operations of IBM.
"In collaboration with local company Zhangjiang Group, this open collaboration innovation model of AI is IBM's first such attempt in the country. It also shows our determination to further take root in Pudong (New Area) and better serve Shanghai."
A dedicated AI lab was unveiled at the third WAIC that witnessed a series of project signings and industrial platform debuts in the city.
Mayor Gong Zheng unveiled the Shanghai AI Laboratory at a ceremony where investment deals totaling more than 30 billion yuan were signed. These included eight AI investment fund projects in Shanghai and 36 industrial projects from leading tech companies such as Baidu and Huawei.
Many top-notch executives, including Tesla Inc CEO Elon Musk, see Shanghai as a test bed for conducting bespoke innovation instead of a more universal solution applied across all markets.
"I am always amazed by how many smart and hardworking people that are in China and how much positive energy there is, and there people are really excited about the future," Musk told the gathering at the opening ceremony of the WAIC 2020 on July 9 via a video conference. More AI and its applications will be adopted across the Tesla plant to make it smarter, he said.
Musk also reiterated that Tesla will do unique design and engineering tasks in China, rather than simply converting projects created in the United States. This is based on the fact that Tesla has sold a record high 11,095 made-in-Shanghai Model 3 electric sedans in China so far.
One priority for Shanghai is the application of AI in the real economy. To this end, the city formed an AI industrial alliance last year dedicated to "resources matchmaking "as it gears up to become a global leader in pioneering the latest AI practices.
The 22-member bloc summons leading AI enterprises from both domestic internet giants including Alibaba, Tencent and Baidu, and international powerhouses from the Microsoft Asia Research Center (Shanghai) to ABB, a Swiss industrial conglomerate specializing in robotics and automation technology.
"We are looking at more complex situations, more comprehensive solutions and more pressing scenarios in need of automation and intelligence," said Zhang Ying, deputy director of the Shanghai Economic and Information Commission.
According to Zhang, such incentives have encouraged many industrial enterprises to embrace the AI trend. For instance, Shanghai-based carmaker SAIC has developed a "logistics brain" to realize efficient operation of large-scale logistics supply chain, while Baosteel has built remote intelligent operation and maintenance platforms for equipment to realize remote control and monitoring.