SPIC vows to step up green tech investment
Share - WeChat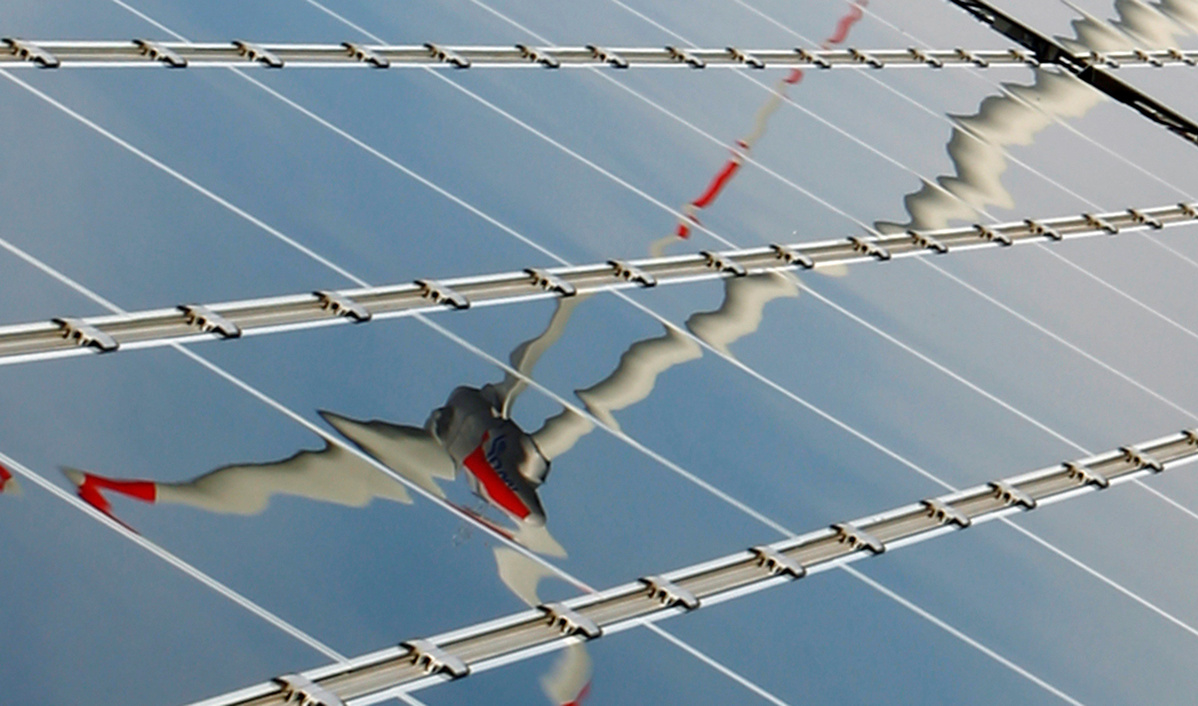 State Power Investment Corp, the world's largest investor in solar power generating plants, vowed to further step up investment in the ecological restoration of mining sites as the country pursues a synergy between economic development and environmental protection.
Inner Mongolia Energy Co Ltd, a subsidiary of SPIC, has invested 756 million yuan ($109 million) in ecological treatment of its five mines in two regions, including 265 million yuan in the No 1 open-pit mine (south and north open-pit coal mines) during the 2018-2019 period. It pledged to further invest another 598 million yuan this year, which will be used for the ecological restoration of 15,870 acres and to upgrade 14,198 acres of restored areas in order to ensure complete ecological restoration.
This is in accordance with the country's practice of the building of an ecological civilization as part of the country's development strategy, said the company.
Chinese President Xi Jinping once proposed the concept of "lucid waters and lush mountains are invaluable assets" as a measure to boost the "ecological civilization".
Central enterprises have been actively practicing the concept of green development in recent years. They have worked to keep production and operations aligned with green, ecological and sustainable development practices.
The aspiration of the "ecological civilization" advocated by Xi aims to accomplish a balance between economic development and protection of ecosystems, said Dechen Tsering, United Nations Environment Program regional director and representative for Asia and the Pacific.
From 2018 to 2019, the Inner Mongolia branch of SPIC has made remarkable progress in ecological restoration of mined areas, including a total of 1,406 hectares of terrain remodeled, 2018 hectares of grass sodded, and the planting of 36,778 trees and 7,156,535 shrubs-all representing an increase of green reclaimable land from less than 92 percent to 97 percent in the mined areas, and a rise of the vegetation coverage from 35 percent to 51.5 percent.
One of the five mines, the south open-pit coal mine excavated in 1976, is the first self-designed and self-constructed modern open-pit coal mine in China with a capacity of 18 million metric tons.
"Now, wild animals such as grassland rabbits and corsac foxes are often seen in the mine zone. It is our hope that we can leave the green mountains and clear waters to future generations," said Zhao Minglei, director of the south open-pit coal mine.
Differing from the south version, the north open-pit coal mine has been further improved on the basis of existing ecological governance, with efforts being made to build it into a garden-style and landscape-style mine zone.
Since 1976, the Inner Mongolia subsidiary of SPIC has developed and built five modern 10-million-ton per year open-pit coal mines with a combined production capacity of 81 million tons.