Wuxi unveils awards for China Taihu International Innovation Challenge
Share - WeChat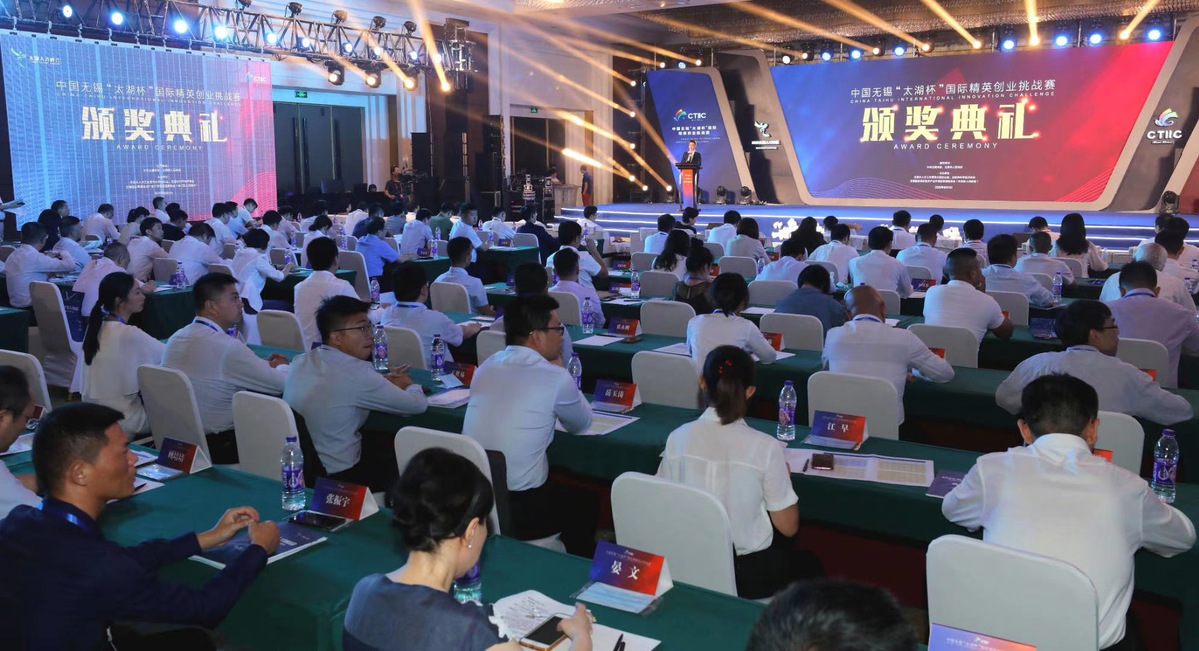 The 2020 China Taihu International Innovation Challenge concluded in Wuxi, Jiangsu province, with a grand award ceremony on Aug 5.
Nreal's mixed reality glasses won gold, while another three projects including an R&D and industrialization project focusing on new energy extended-range drive assembly took home silver.
According to Nreal founder and CEO Xu Chi, Nreal will commercialize the world's first mixed reality glasses for the overseas consumer market starting in the third quarter of 2020, and Wuxi's talent and high-end manufacturing resources will support Nreal in entering this emerging market.
Xu Yiping, director of the Standing Committee of Wuxi Municipal People's Congress, extended a warm congratulation to all the winners in his opening speech. He said that the Taihu International Innovation Challenge is an open platform to attract projects in four industries, namely internet of things, new-generation information technology, life science and advanced manufacturing. It aims to attract projects by leading talent to Wuxi, driving the rapid development of the city's high-tech industries.
A total of 1,743 projects from home and abroad were submitted to the competition after its launch in January, while just 24 were ultimately awarded. The event led to 100 project representatives agreeing to or showing intention to set up operations in Wuxi. The ceremony also saw representatives of 48 projects sign agreements with local industrial parks.
The competition is also supported by a number of talent and technology intermediaries at home and abroad. A group of eight organizations including Nordken Innovation Center and startup service provider Cyzone were honored as "excellent cooperation agencies" at the event.
Li Qidi contributed to this story.