Unconscious compassion
Share - WeChat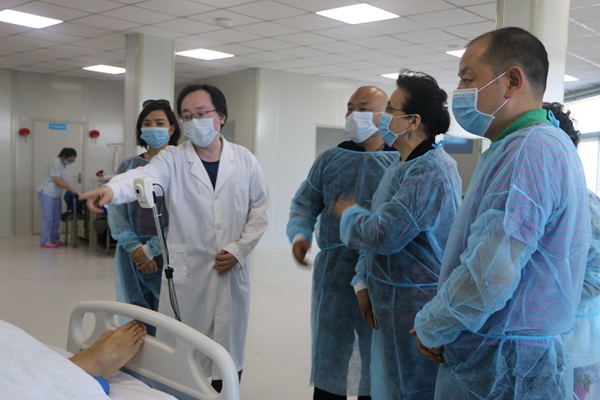 Tough situation
Due to a very low number of exclusive facilities for such patients, there has long been a lack of research into people with disorders of consciousness (such as those in a vegetative state or minimally conscious state), financial aid and the public awareness about the group.
Citing the different levels of care-including acute care hospitals, subacute rehabilitation hospitals and nursing homes-that are available to DOC patients in the United States, He Jianghong, a neurosurgeon at the PLA Army General Hospital in Beijing, told news portal Sixth Tone that patients in China are forgotten once they leave the intensive care unit, even if an operation for trauma or disease leaves them with DOC.
According to Xiang, the current medical insurance system doesn't include specific instructions on vegetative patients.
Facing psychological stress, families with vegetative patients have to handle the heavy economic burden of treatment and care.
According to a survey conducted by He, over half of the relatives who took on the burden of care experienced mental stress and nearly 90 percent were frequently sleep-deprived.
He estimates that, for a patient in a PVS, medical bills will range from 500,000 yuan to 1 million yuan in the first year of treatment in a hospital, with average annual maintenance costs later up to 200,000 yuan.
In February, the Beijing Civil Affairs Bureau issued a notice that classifies people in a PVS as severely disabled and are eligible for 600 yuan as nursing aid per month.
Although recovery among the vegetative patients is rare, He's team has been devoted to treatment and rehabilitation of DOC patients.
In 2011, his team started deep brain stimulation surgery in China. It is an invasive technique that requires the surgical implantation of a stimulator. On average the team can treat about 50 such patients a year, according to He.
In 2018, the Chinese Society of Consciousness and Disorders of Consciousness was founded to promote a multidisciplinary approach to DOC studies.
Most Popular