Crafting a career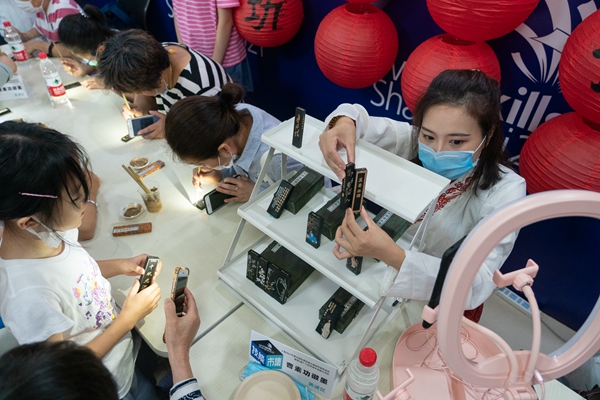 Prowess and imagination go on display during World Youth Skills Day, Zhou Wenting reports in Shanghai.
The "plastic toys" looked good enough to eat. Two cartoon pandas, with squinting eyes, smiling faces and a friendly chubby appearance, proved to be a popular hit among visitors to a professional skills event in Shanghai earlier this month.
Maybe the "no touch" policy offered a clue as to their makeup.
Created by Pu Xiao, 28, these models were actually made out of fondant and designed to look like characters from the animated film Kung Fu Panda.
Pu is a pastry chef at a vocational school in Shanghai and she presented a cake featuring these panda models at an event celebrating World Youth Skills Day on July 15.
The event was held by the Shanghai Human Resources and Social Security Bureau.
Most Popular