Financial support to focus on 3 sectors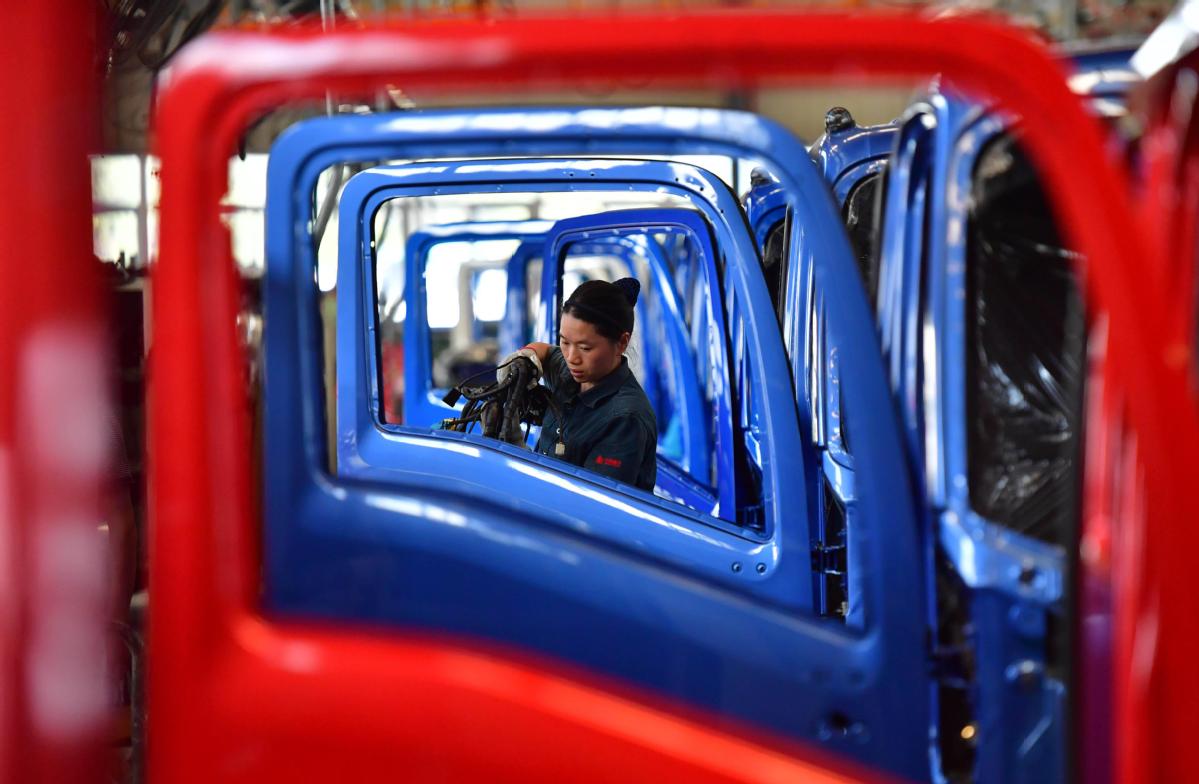 China will be stepping up financial support for the manufacturing industry, small businesses and international trade companies to promote economic recovery and high-quality development, senior bank executives said.
Gu Shu, vice-chairman and president of Industrial and Commercial Bank of China Ltd, said the country's largest State-owned commercial lender by assets will improve the level of services it provides to the manufacturing industry in the second half of this year.
It will do so in several ways such as ramping up support for key enterprises in supply chains to further boost the development of small manufacturing companies in the upstream and downstream sectors.
The bank will also launch a pilot program to set up entities that specialize in serving companies at manufacturing industrial clusters. By the end of June, the outstanding loan balance provided by ICBC to the manufacturing industry was 1.85 trillion yuan ($264.1 billion), up 14 percent from the beginning of this year.
ICBC will also keep strengthening support for micro and small enterprises, with a focus on increasing collateral-free loans and the proportion of medium to long-term loans, Gu said on Thursday.
The interest rate of new loans issued by the bank in the first half to micro and small enterprises with a total credit line of up to 10 million yuan per borrower fell 37 basis points from last year to 4.15 percent.
The China Banking and Insurance Regulatory Commission will take measures like urging banks to further lower interest rates and fees and push the financial industry to surrender 1.5 trillion yuan in profits this year to help businesses get through tough times during the COVID-19 pandemic, top regulatory officials said on Monday.
The regulator also encouraged banks and insurers to largely increase medium-to long-term funds they provide to the advanced manufacturing industry and strategic emerging industries, along with combining efforts to keep employment stable to serve private and small businesses.
"Compared with financial risks, the negative economic impact of the pandemic is a greater risk currently faced by financial institutions. In this sense, by giving support to the real economy, financial institutions are supporting their own development and preventing and controlling financial risks fundamentally," said Liu Jin, executive director and president of China Everbright Bank Co Ltd, a national joint-stock commercial lender.
By the end of June, the outstanding balance of CEB's loans to the manufacturing industry increased by 11.32 percent from the same period a year ago. Its balance of loans to micro and small enterprises with a total credit line of up to 10 million yuan per borrower was 178.8 billion yuan, up 15.08 percent from the beginning of this year.
To stabilize foreign trade, the Export-Import Bank of China will increase lending to companies engaged in international trade by taking such measures as enriching relevant financial products, optimizing its credit process and improving the efficiency of financial services, said Wu Fulin, vice-chairman and president of the bank.
"In the next phase, China Eximbank will allocate more credit funds to the foreign trade segment to help companies ensure stability of orders, performance and markets. We will also provide financing to exporters so they could use their advantages in product quality and production capacity to promote the upgrading of domestic consumption," Wu said.