Ant paves way for more home listings of tech firms
Share - WeChat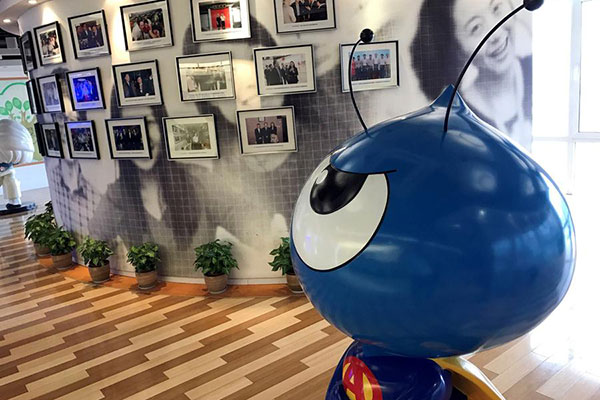 Fintech giant Ant Group's planned concurrent initial public offerings in Hong Kong and Shanghai's STAR Market will pave the way for more Chinese mainland technology companies to list on the domestic stock market, experts said.
Ant Group, which operates the mobile payment platform Alipay, announced on Monday that it will seek dual listing in Hong Kong and Shanghai. Eric Jing, executive chairman of Ant Group, said in an internal communication that the dual listings will be carried out to support the group's technology innovation as well its digitalization of services, which will help stimulate the country's domestic demand. Worldwide cooperation will be strengthened to seek sustained growth, he said.
New York Stock Exchange-listed Alibaba Group Holding Ltd, the parent company of Ant Group, saw its share price rise by 3.1 percent on Monday. The A-share listed companies with businesses related to or invested in Ant Group saw their prices rise by 4.18 percent on average on Tuesday, according to Shanghai-based market tracker Wind Info.
The fintech giant did not disclose how much financing it would seek from the dual IPOs. A Reuters report said that the company is seeking a valuation of more than $200 billion.
Alibaba raised $25 billion when it floated on Wall Street in 2014, which is still the world's second-largest IPO to date. The Hangzhou-headquartered e-commerce giant raised $13 billion in a secondary listing in Hong Kong in November last year.
Ant Group, formerly known as Ant Financial, is best known as the parent company of the Alipay mobile wallet. Alipay and its local wallet partners served more than 1.2 billion users worldwide by June 2019, the company said in October.
Wang Jiyue, an independent investment banking analyst, said that the adequate liquidity of the A-share market at present will facilitate the listing of Ant Group. But one single market may not suffice Ant Group's large-sized financing. Therefore, it is much safer to seek concurrent listings in Shanghai and Hong Kong, he said.
Chen Hudong, guest researcher of the China E-commerce Research Center, said that some of the trading rules set at the STAR Market, such as the dual-class ownership, are attractive to technology innovation companies, especially those that were unable to list on A-share market's main board due to a different ownership structure. Led by the listing of Ant Group, the Chinese Nasdaq-like board is likely to see the return of more Chinese technology companies previously listed overseas.
While it is still likely that Ant Group will seek to list in other markets, other internet giants such as Meituan Dianping and Xiaomi may follow suit and seek dual listings in Shanghai and Hong Kong, said Dong Yizhi, finance and compliance lawyer of Shanghai Joint-Win Law Firm.
The Shanghai Stock Exchange said in an announcement that Ant Group's planned IPO on the STAR Market has shown the appeal and competitiveness of the technology-heavy board, which is defined as the optimal IPO venue for Chinese technology companies. Since the first companies started trading on the STAR Market on July 22 last year, the board has attracted more than 130 listed companies with the total market value exceeding 2.4 trillion yuan ($343.3 billion).
China's biggest chipmaker Semiconductor Manufacturing International Corp debuted on the STAR Market on July 16. It managed to raise $6.6 billion from the listing, while seeing its price more than triple on the first trading day.