Carriers look to boost occupancy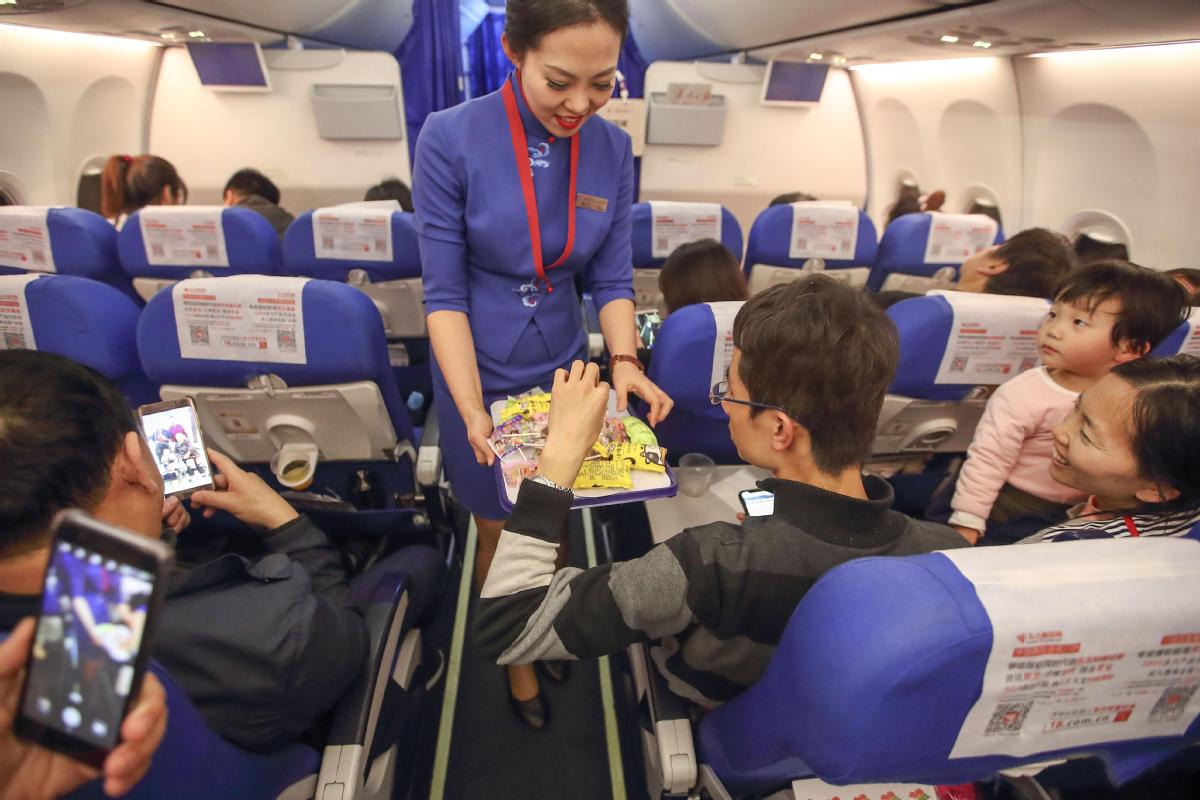 Airline firms come out with innovative products to increase demand as pandemic slams aviation sector
Chinese airlines are innovating their products to boost demand as the novel coronavirus pandemic slams the aviation sector, leading to low occupancy rates and reduced flights, said experts.
China Eastern Airlines took the lead by launching its "unlimited weekend flights" product on June 18 in hopes of encouraging travel across the nation.
The unprecedented package is priced at 3,322 yuan ($474), and allows economy-class passengers to fly at any time to any destination on the Chinese mainland during weekends until the end of the year, with multiple weekend getaways allowed.
"COVID-19 has severely impacted global aviation at a level that virtually resets the sector. In the past few months, we have seen a huge reduction in travel budgets, falling demand for personal travel out of safety and job worries as well as business trips being largely replaced by videoconferencing and other remote methodologies," said Yu Zhanfu, partner and vice-president for China at consultancy Roland Berger.
This latest marketing activity should be viewed as being successful in terms of its social influence, regardless of its actual profitability, said Xiong Wei, an aviation industry analyst at Carnoc.com, one of China's biggest civil aviation websites.
As the first carrier to launch a ticket package in Chinese aviation, China Eastern has received very positive market feedback. On the weekend of June 27 and June 28, more than 65,000 tickets were redeemed, and nearly 90,000 trips were made using the promotion during the weekend of July 4 and July 5, Huanqiu.com reported.
The carrier's move has significantly lifted the airline's passenger load factor, particularly in major routes linking key destinations. The passenger load factor of flights from Shanghai Hongqiao International Airport to Shenzhen, Guangdong province, rose from 37.6 percent and 51.2 percent on June 20 and June 21, to 69.25 percent and 81.62 percent on June 27 and June 28, and further increased to 76.4 percent and 88.57 percent on July 4 and July 5, according to AirSavvi, a Chinese aviation data and solutions services provider.
More Chinese carriers are following suit. On June 23, China Express Airlines, the nation's first specialized regional flight operator, pitched 1,000 sets of flight combos priced at 2,999 yuan for its new clients, doctors and nurses, allowing them to fly with it any time between June 28 and Oct 24 (excluding the period from Sept 28 to Oct 10).
However, China Express Airlines saw less significant improvement in its occupancy rate, as most of its routes had little change when measured by seats/kilometers.