East China Fair turns to online to build on top trade platform
Share - WeChat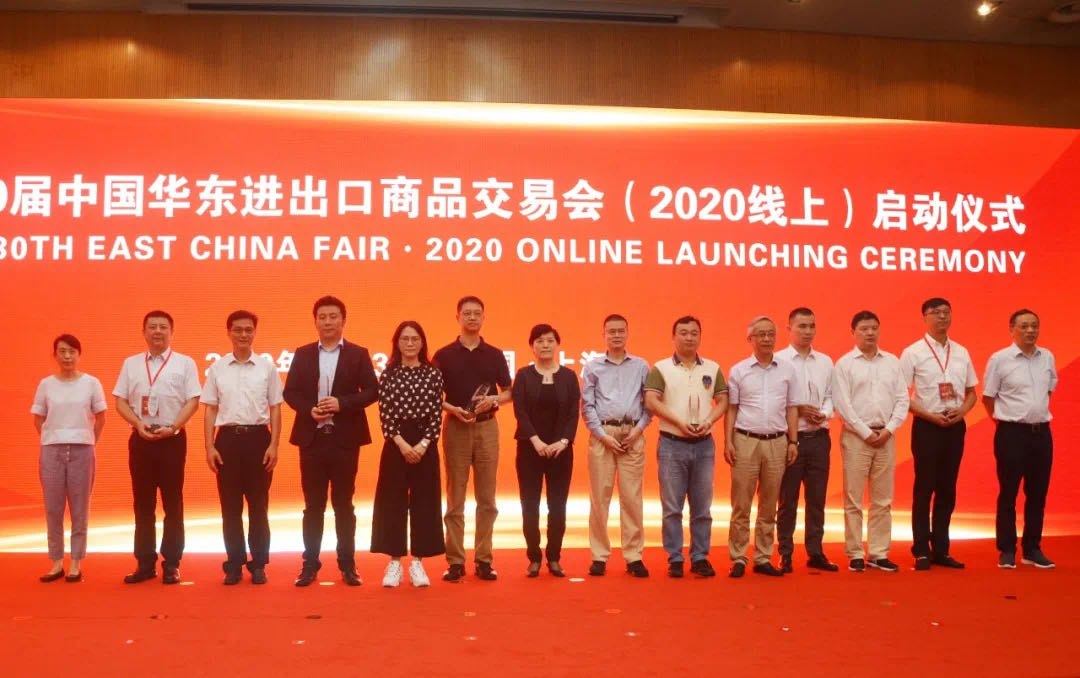 The East China Fair (ECF), the largest regional trade fair annually held in China, launched its 30th session at the Shanghai World Expo Exhibition and Convention Center on July 13.
In response to the ongoing COVID-19 pandemic, this year's event, held from July 13-17 and jointly sponsored by the Shanghai Commission of Commerce and other provincial and city-level commercial bureaus in east China, innovatively collaborates with internet's great strength and is expected to inject continuous impetus for the foreign enterprises in China and further boost their confidence in trade and investment.
The five-day event gathered government officials, heads of trading groups, representatives from business associations, ECF's co-organizers and partners including eBay and Google, exhibitors, purchasers and e-commerce platforms such as Pinduoduo and iBailian.
Xu Kunlin, vice-mayor of Shanghai, addressed the opening ceremony. He said that this year marks the first time for ECF to hold its exhibitions online, which will face a series of unprecedented challenges, and it is also a challenge to test the abilities of holding an exhibition during the epidemic.
"It is necessary to face the new challenges of international trade, making efforts to stabilize the basic foreign trade and foreign investment, and striving to hold a 'particularly wonderful' online fair, so as to jointly write a new chapter in the history of the development of ECF," said Xu.
The theme of 2020 ECF will provide online products display, supply and demand matching, online search, online matchmaking, online contact signing and online customer service.
This year's fair provides 24-hour online foreign trade platform services, with five professional sub-exhibitions: clothing and garment accessories exhibition, home textile and fabric exhibition, household products exhibition, decoration and gifts exhibition, and modern-lifestyle-theme exhibition.
In response to the current changing of international trade situation, this year's fair also set up three new online platforms – export to domestic sales zone, epidemic prevention and control goods zone, and cross-border e-commerce zone, opening up markets at home and abroad for foreign trade enterprises.
A total of 3,520 exhibitors have been approved by the online fair, 71,759 products have been uploaded to the official website, and 21,017 purchasers have completed online registration.
Additionally, the fair also includes four trade business matchmaking sessions, where exhibitors and purchasers will make appointment for matchmaking, and one-to-one video negotiation will be held during the exhibition.
Eastbest & Lansheng Group Shanghai International Trade Promotion Co received the award as ECF's excellent organizer. Representatives of purchasers who participated in the fair more than nine times received the award as the best ECF's purchasers, and representatives of exhibitors who participated over 15 sessions received the rewards as ECF's honored exhibitors.
East China Fair features traders from across the world and has the highest turnover. It is held annually in March in Shanghai. It is supported by the Ministry of Commerce and is co-organized by nine provinces and cities including Shanghai, Jiangsu, Zhejiang, Anhui, Fujian, Jiangxi, Shandong, Nanjing and Ningbo.