Taiwan criticism of Hong Kong rules attacked
Share - WeChat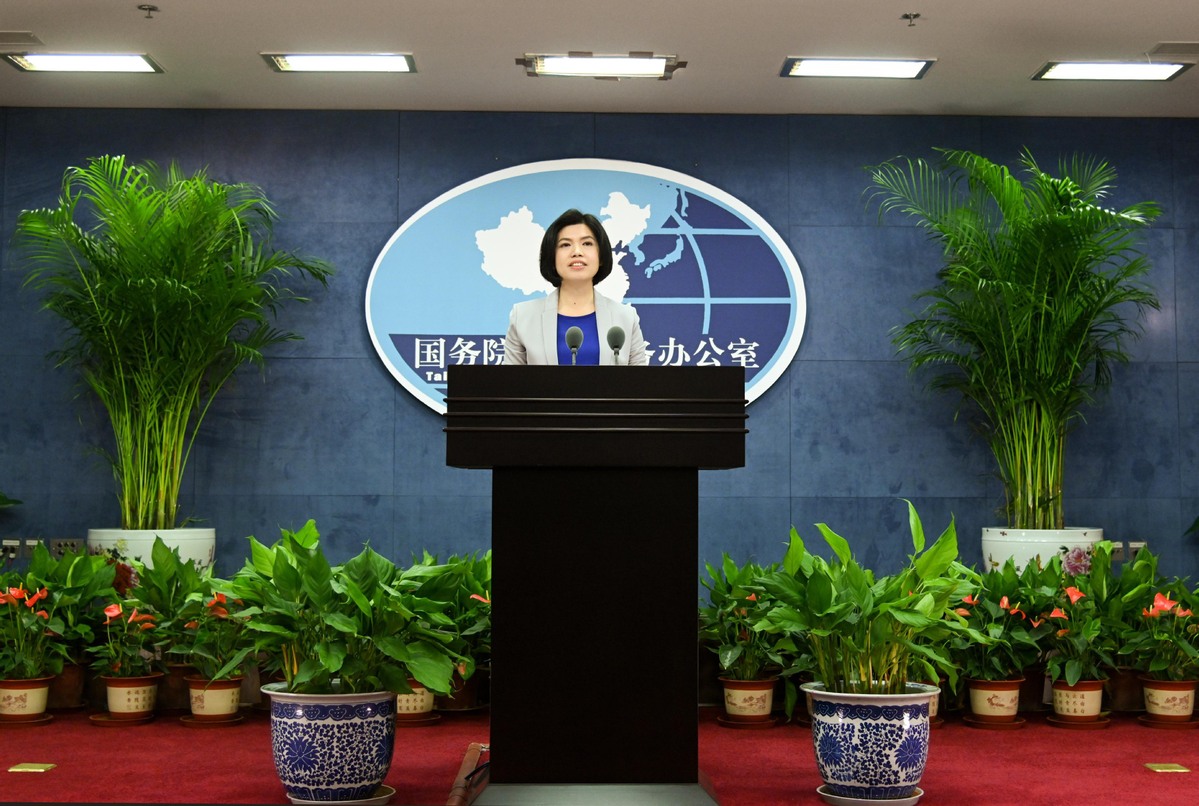 A mainland spokeswoman on Tuesday voiced strong dissatisfaction with remarks made by the Democratic Progressive Party of Taiwan, or DPP, on the newly-announced enforcement rules of the national security law for the Hong Kong Special Administrative Region, or HKSAR.
The implementation rules for Article 43 of the new national security law imposed on Hong Kong were announced on Monday and came into force the next day.
The rules clearly state in detail the procedural requirements and circumstances that must be met and conditions for approval when police officers implement the law.
The DPP authorities said the rules will destroy normal exchanges between Taiwan and Hong Kong and urged the HKSAR government to protect Taiwan residents' rights in Hong Kong.
Zhu Fenglian, a spokeswoman for the State Council Taiwan Affairs Office, said the DPP authorities had a guilty conscience and made irresponsible and slandering remarks on the law and the rules.
The national security law for Hong Kong is an important measure to safeguard China's sovereignty, security and development interests, maintain Hong Kong's long-term prosperity and stability, and ensure the steady and sustainable development of "one country, two systems", Zhu said.
It will effectively hit the separatist forces in Hong Kong and prevent and control national security risks. It is necessary and timely for the HKSAR to introduce and enforce the rules, she said.
"The DPP authorities' remarks once again expose its intention of interfering in Hong Kong affairs, destabilizing Hong Kong and seeking 'Taiwan independence'," she added.
Any attempt to interfere in Hong Kong's affairs, attack the "one country, two systems" principle and split the country is doomed to failure, the spokeswoman said.