Liu leading a new era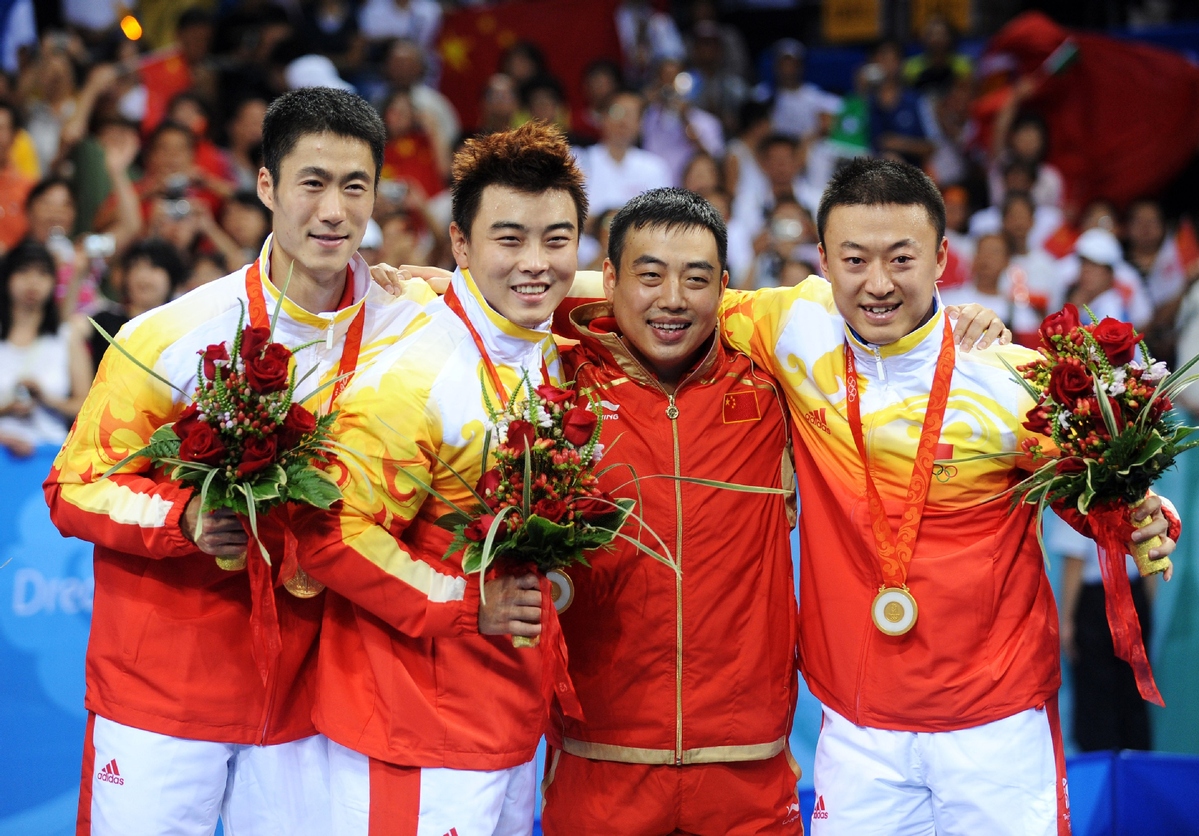 Dual role
Still serving as CTTA president, Liu insists his dual role is "mutually beneficial" for all concerned.
"World table tennis needs China, and China also needs the world. It's about mutual assistance and mutual promotion," he said. "China has the highest number of champions, star athletes and fans, but we need an international stage and a better platform to showcase ourselves and let Chinese table tennis culture be heard around the world."
As part of that strategy, Liu is aiming to target a younger generation of fans and boost the global profiles of stars such as China's men's world No 1 Fan Zhendong.
"Fans and athletes are like water and fish. Star players need admiration and encouragement from fans and will grow from it. We hope more sports stars can stand out from the crowd and create positive energy in society," he said.
"If we have more stars, people will be more interested in the game, and more fans will come out. Players can see their self-worth on this platform, and outstanding athletes can work hard on the court to attract more fans.
"Athletes are always the priority. We need to consider how to utilize the platform to produce more champions, stars and excellent matches, and close contact between players and fans.
"This will be a challenge beyond just gold-medal contention. It's also an opportunity and platform to elevate this sport to the peak."
'Perfect caliber'
Announcing Liu's appointment, a WTT statement read: "Liu Guoliang is an extremely well-respected leader within the world table tennis community, with perfect caliber and the richest of career achievements.
"We believe that, by following his direction, the global table tennis community will strive for a common goal, driving the WTT Council as well as our sport to the next level."
ITTF deputy president Khalil Al-Mohannadi said Liu's resume "speaks for itself", adding: "We firmly believe that he is the perfect man to help deliver success to WTT for many years to come".
ITTF CEO and WTT director Steve Dainton said Liu's influence will be key as the sport bids to boost its global appeal while at the same time strengthening its traditional stronghold in Asia.
"We want someone who has a lot of experience in our sport and understands a little bit about the modern way of trying to do sports events. When we looked around, we could see that probably the best person is Liu Guoliang," said Dainton.
"For the success of WTT and table tennis as a whole, it is imperative that we have people of the highest order actively involved in shaping the future of our sport.
"The fact that Liu Guoliang is the most influential figure in table tennis, not only in China but around the globe, positions him perfectly as chair of the WTT Council.
"We hope to take advantage of his reputation and influence for the global promotion of table tennis, and make it especially appealing to the younger generations.
"The whole sports industry is in the shadow of the pandemic, and we place our hope in Liu Guoliang to spark the future of our sport. This appointment is fantastic news for the entire table tennis family."
WTT says Liu's fellow council members will be announced shortly.