Huawei, Suzhou promoting AI innovation
Share - WeChat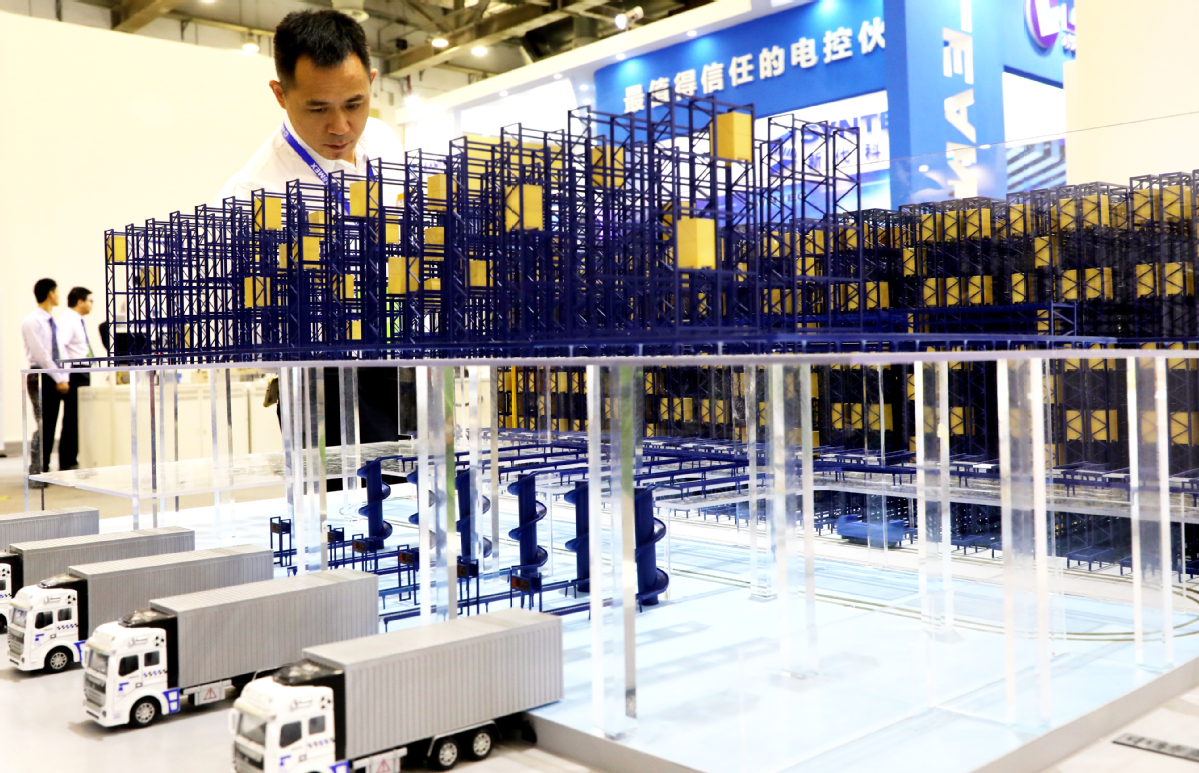 Huawei is cooperating with the city of Suzhou in promoting artificial intelligence innovation, a move that industry experts said will nurture new regional powerhouses to buoy the local economy.
The Huawei (Suzhou) Artificial Intelligence Innovation Center, co-founded by Huawei and Suzhou Industrial Park (SIP), was recently unveiled in the city in East China's Jiangsu province.
On Friday, the AI innovation center and SIP announced it would hold an AI application innovation contest this year. The aim is to help cultivate more AI talents and professionals, creating a better innovation environment in the industrial park, and building up the park into a top global AI application innovation hub.
Liu Duansuo, director of the Huawei (Suzhou) Artificial Intelligence Innovation Center and general manager for the Suzhou branch of Huawei's cloud business, said the innovation center will deepen cooperation with SIP in AI, industrial internet, 5G, and many other technological areas.
The Huawei (Suzhou) Artificial Intelligence Innovation Center will also start AI application innovation experiments with other partners, Liu said.
The center has been helping in training high-tech talent since its establishment last August. It set up an operation team of 13 to conduct research on over 260 companies. It has organized 12 salons to facilitate communications on technologies and industrial information, with the total audience number surpassing 1,000.
Li Feiyuan, deputy head of Suzhou Industrial Park Scientific & Informationalization Bureau, said he hoped to strengthen SIP's tie with Huawei, especially in the areas of technology, projects and talent to bring more resources to the industrial park.
SIP is now home to 306 high technology companies and 384 provincial-level software firms. It also incubated six unicorn companies, startup firms which are valued at over $1 billion.
Zhou Minliang, a senior researcher at the Institute of Industrial Economics of the Chinese Academy of Social Sciences, said the tie-up is a win-win as Huawei can benefit from Suzhou's abundant labor resources and advanced manufacturing industry.
"Leading companies' moves to set up innovation centers or branches in industrial parks will help boost regional economic development. With the landing of the newly set-up units, more downstream manufacturers will also be attracted there to meet their production demand, such as those of electronics parts," Zhou said.
Building up a relatively complete industry chain cluster is of significance for regional development as this model helps reduce the risks of sourcing components from around the world, especially given uncertainties in the global trade, the researcher said.
"More importantly, those moves, which prioritize tech advancement, will help with regions' transformation into high-quality development," Zhou added.
"Strengthening ties with leading high tech companies like Huawei will benefit the Yangtze River Delta city cluster as a whole. The ties will add up to the efforts of driving the entire economy of the cluster forward. Local governments should roll out more supportive policies to improve the business environment and further establish ties like this," Zhou said.
Ma Tao, a professor of economics and management at the Harbin Institute of Technology, told China Economic Times that promoting artificial intelligence-related industries and the digital economy is key to promoting high-quality development in the country's regions. Ma said promoting the regional economy is therefore essential to national economic development.
Song Yingchang, a researcher in ecology and civilization under Chinese Academy of Social Sciences, said in an article to cnr.cn that developing the regional economy is important to the nation's development in the way that it can be targeted in alleviating poverty.
It can also reduce the gap in economic development between villages and urban areas, facilitate the mutual exchange of resources, and guarantee the sustainable development of both areas, Song added.