Big petrochemical project starts production in South China
Share - WeChat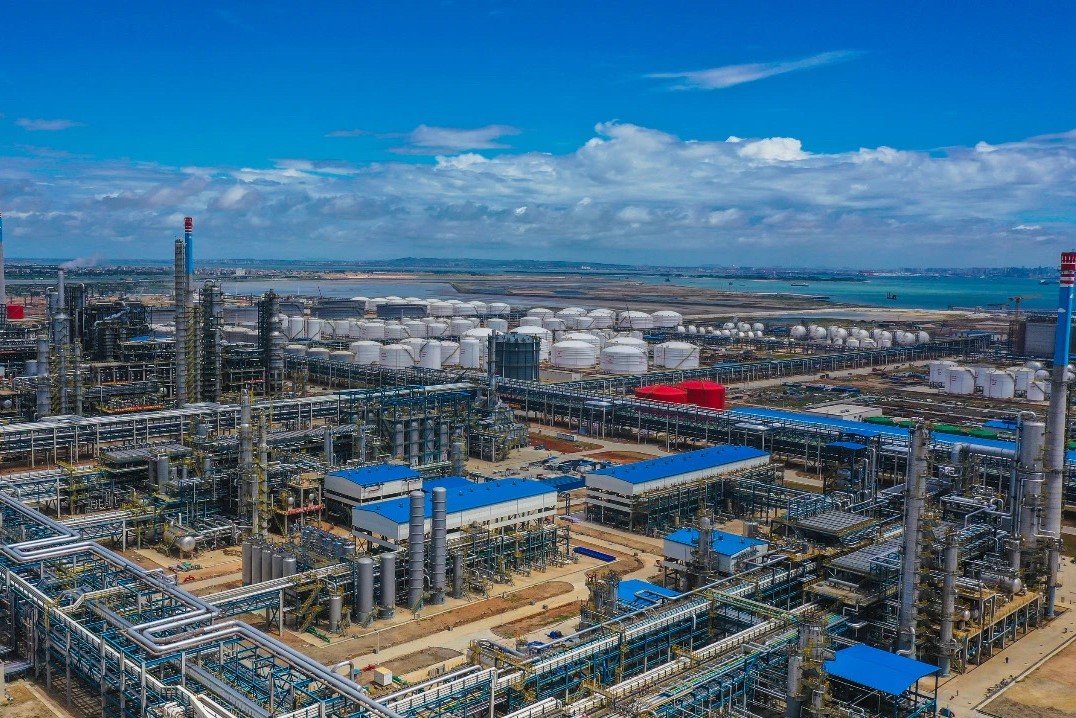 A giant petrochemical project officially started production in the port city of Zhanjiang in South China's Guangdong province on Tuesday, playing an important role in accelerating local economic development.
Li Xi, Party chief of Guangdong province, announced the Zhongke (Guangdong) integrated refinery and petrochemical project had formally begun operation during an online inauguration ceremony that was simultaneously held in Beijing, Guangzhou and Zhanjiang on Tuesday.
Ma Xingrui, governor of Guangdong province, said it is not only a major project for the country to optimize the layout and development of heavy petrochemical industry in the coastal and port areas, but also a representative project of Guangdong to promote the high-quality development of the manufacturing industry in the years ahead.
The project that costs a total investment of more than 44 billion yuan ($6.29 billion) will be able to achieve an annual industrial production of more than 60 billion yuan and reach profits and taxes valued at more than 26 billion yuan a year.
"The project will be able to refine more than 10 million metric tons of crude oil and produce more than 800,000 metric tons of ethylene products annually, playing a big part in promoting Guangdong's economic construction," Ma said.
Wu Xiwei, executive director and Party chief of the project, said construction of the gigantic petrochemical project will not damage and destroy the local environment and ecology. "We adhered to the concept of environmentally protective development in constructing the project, as a good environment is the livelihood of the people," Wu said. "The investment in environmental protection and related supportive facilities for the project has reached 3.69 billion yuan, aiming to construct the project into a model of energy conservation, emissions reduction and clean production," Wu said.
Zheng Renhao, Party chief of Zhanjiang, said the project will certainly help speed up the economic development in Zhanjiang, which borders Guangxi Zhuang autonomous region, in the following years.