Didi to grow market share with freight services foray
Share - WeChat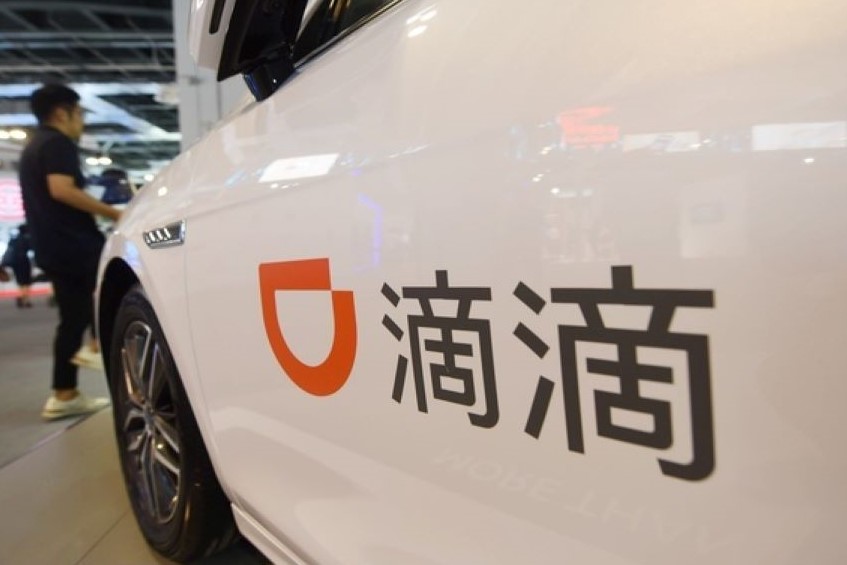 Competition in China's on-demand freight service market is expected to intensify as the nation's largest ride-hailing company, Didi Chuxing, officially made its foray into the sector.
The move also marked Didi's latest push to meet multiple transportation demands and build a diversified business ecosystem.
The company officially unveiled the Uber freight-like service on its app last week, with the service initially available in 10 cities which include Beijing, Shanghai, Shenzhen and Hangzhou, the capital of Zhejiang province.
The official launch came after Didi said in a statement it is hiring 580 van and truck drivers in 10 cities which include Beijing and Shanghai to offer truck-hailing services.
The company divided vehicles into five categories. They ranged from small vans to 4.2 meter-long trucks. Drivers are required to have certain licenses and be trained by the company before starting to offer services on its platform.
Gu Dasong, executive director of transportation and development research center at Southeast University, said the sizes of the trucks are typical for same-city transportation services.
Data from market research company iResearch showed that China's same-city freight service market is expected to post an annual growth rate of 5 to 7 percent over the next three to five years. The market size is expected to exceed 1 trillion yuan ($141.3 billion) in value in 2020.
The market already has major players such as Huolala and 58.com Inc's Kuaigou which offer on-demand freight service to individual consumers and small enterprises.
But none have managed to achieve a dominant position in the sector.
Gu said ride-railing services differ from freight services and this will make it difficult for Didi to establish its presence in the sector.
For instance, freight services demand drivers to not only help deliver goods but also move those products up and down. That is sharply different from ride-hailing services, which simply ask the driver to take customers to their destinations.
Gu explained that Didi's edge lies in the fact it has many offline companies as partners. They can attract more people to shift from driving cars to driving trucks and vans. Didi also has a gigantic number of users on its platform.
Didi's potential rivals in the on-demand freight service market also include the Manbang Group.
Manbang came into being in 2017 with the merger of China's top two Uber freight-like apps, Truck Alliance and Yunmanman. In April last year, the firm announced a new round of $1.9 billion in financing, taking its total valuation to more than $6.5 billion.
Headquartered in Guiyang, capital of Guizhou province, Manbang uses big data and artificial intelligence technologies to help drivers find commodities waiting to be shipped without worrying about a potential empty return trip.
In 2019, Manbang successfully served around 8 million truck drivers and consignors. Most of these drivers are for long-distance transportation services.
Didi's expansion into new businesses came after the company saw its ride sharing orders in China this month recover after the coronavirus pandemic to levels seen over the same period a year earlier, CEO Cheng Wei said.
Didi's peak daily ride sharing orders surpassed 30 million, Cheng said, adding the company's bike sharing business, Didi Bike, saw daily orders reach 10 million.
The recovery in orders comes as most of China reopened for business.
Didi has operations in eight other countries. They are present in Japan, Australia and six Latin America countries. The firm has more than 10,000 employees, including 2,000 in overseas locations.
Cheng said the company wanted to achieve 100 million orders per day and accumulate 800 million monthly active users globally by 2022.
Didi is also making strong push to accelerate the development of its self-driving businesses. In late May, the company raised more than $500 million in funding for its autonomous driving division in a round that was led by its existing investor Softbank, the Japanese tech and lending giant.