Gezhouba inks $1.62b EPC deal in Indonesia
Share - WeChat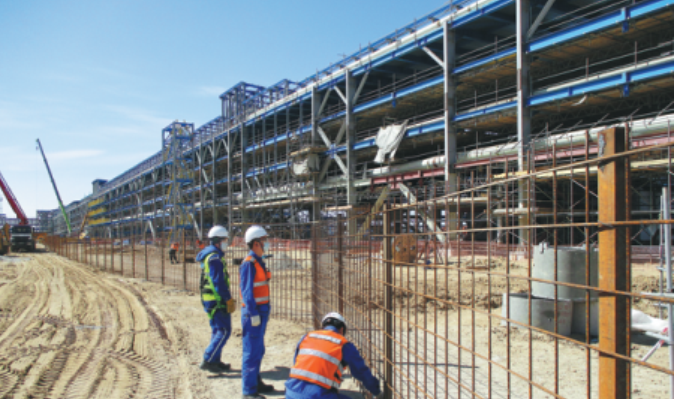 China Gezhouba Group Corp, a Wuhan-based engineering and infrastructure project provider, signed an 11.52-billion-yuan ($1.62 billion) EPC (engineering, procurement and construction) contract for a hydropower station project in Borneo, Indonesia, late last month to further enlarge its presence in the Southeast Asian market.
The power plant in North Kalimantan province will have an installed capacity of 1,200 megawatts. CGGC, a subsidiary of China Energy Engineering Group Co-a centrally administrated State-owned enterprise, will build the phase one of Data Dian plant project, owned by PT Indonesia Dafeng Heshun Energy Industri.
The main works include the design, procurement, construction, commission and trial operations of several core aspects of the project. CGGC will conduct trial runs before handing control over to the owner, which is part of the five-year agreement.
CGGC Chairman Chen Xiaohua said the deal is a significant step for the company to actively participate in the tangible growth and cooperation opportunities brought by the Belt and Road Initiative, as well as support Indonesia's Global Maritime Fulcrum.
Chen said the project will give full play to the abundant advantages of hydropower assets and rich mineral resources in Kalimantan and on surrounding islands.
It will also provide power supply for the construction of industrial parks with advanced metal smelting as the leading industry in such areas as Tanjung Selor, making North Kalimantan province Indonesia's energy and mining portal, and promoting local trade, social and economic development, he added.
As Indonesia is an important fulcrum to promote BRI growth, CGGC said it will adhere to the principle of extensive consultation, joint contribution and shared benefits, build infrastructure projects related to the BRI with high quality and continuously participate in big-ticket projects and further investments in various fields such as water conservancy, hydropower, thermal power, highways, ports and industrial parks in Indonesia.
To mitigate the impact caused by the COVID-19 pandemic, CGGC has implemented strict epidemic prevention and control measures while focusing on production and operation, strengthening the monitoring of peripheral environments and the international situation, boosting worker confidence and actively working with innovative methods.
In addition, the company said its team has ushered in the peak period of construction for the P1 section of the Amur natural gas processing plant project in Russia.
"Despite the pandemic, all of the works, including concrete pouring, pipeline welding, large equipment hoisting, steel structure hoisting, cable laying, were carried out by our team in an orderly manner," said Zhao Hua, CGGC's chief engineer at the Amur project.
Because nearly 30,000 builders and engineers from more than 40 countries such as the Netherlands, Russia, Italy, Turkey and Serbia are working together at the Amur project, and many works demand a large number of people, construction and machinery-as well as solid coordination between various parties-all of the company's managers and engineers have to pass a language test and be able to resolve multiple issues, Zhao said.
CGGC signed a 10-billion-yuan contact with Russian industrial giant Gazprom in 2017. The Chinese firm is responsible for building all the facilities and installing equipment including natural gas condensate and re-injection nitrogen devices within the plant, and providing all provisional operation and maintenance, debugging and performance-testing services. The total construction period for CGGC is 81 months and the work will be completed by March 2024.
Located in Amurskaya oblast about 200 kilometers from the Heihe River in Northeast China's Heilongjiang province, the plant is the source of the east line of the China-Russia Natural Gas Pipeline.
Once completed, the plant will have an annual natural gas processing capacity of 42 billion cubic meters and annual helium production capacity of 6 million cubic meters, which will make it the largest natural gas processing plant in Russia and one of the largest in the world.