Chinese firms eyeing S American market
Share - WeChat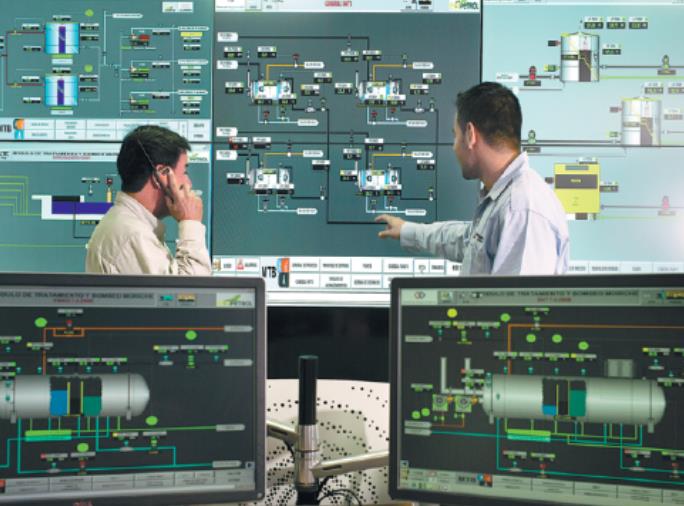 Challenges and opportunities coexist in multiple fields as domestic companies strengthen presence in local economies
China's trade and investment relations with countries in South America remain solid and are expected to continue to expand, despite the downward growth pressure and other challenges facing the Chinese economy.
In Colombia, for example, Chinese companies in the oil infrastructure construction, automobiles and IT and telecommunication sectors are seeing growing influence in the country, as China has become its second-largest trading partner.
China's presence in South American economies has been growing rapidly partly thanks to the Belt and Road Initiative, with the increasing global expansion of Chinese firms.
According to Liu Jing, executive secretary of the Colombia-China Business Association which was established in 2016, the association currently has five branches covering more than 70 Chinese companies.
The biggest branch provides services for Chinese firms in the infrastructure construction and oil sectors, which includes big names like China Railway Construction Corp Group; China Harbour Engineering Company Ltd; China Gezhouba Group Co; China Petroleum and Chemical Corp, or Sinopec; China National Petroleum Corp, or CNPC; and China National Offshore Oil Corp, or CNOOC.
"The prospect of lasting peace in Colombia has also enticed many private Chinese investors to become increasingly involved in large-scale projects in the country's energy and construction sectors," Liu said.
Other Chinese companies have also been on the continent for years, including automakers BYD and Changan Automobile, and telecommunication equipment maker Huawei.
Research from Brookings reveals that the Chinese economy is a more significant source of demand for Latin American products than expected, but a less significant source of capital for the region.
Sinopec, for example, currently conducts its business in Colombia through two subsidiary companies, including Mansarovar Energy Colombia, a joint venture with India's Oil and Natural Gas Corp, which is engaged in the exploration, development and production of oil and natural gas in Colombia.
Ever since Sinopec established the 50-50 joint venture with ONGC, the company has witnessed increasing profits, according to Zhao Xuan, chief executive of Mansarovar, adding that the cumulative dividends for shareholders on both sides in 2018 is expected to reach $100 million.
According to Zhao, the joint venture started with a crude production level of 2,300 metric tons per day when it was established in 2006.
After 12 years of development, four oilfields have entered commercial development with 1,229 drillings and a crude production capacity of 6,600 tons per day.
Mansarovar, which is based in Bogota, currently has 10 wells operating in Colombia with a combined output of more than 30,000 barrels a day. The firm owns stakes in 11 fields across Colombia's Middle Magdalena basin, through contracts with Colombia's state oil company Ecopetrol.
Another subsidiary of Sinopec, the New Granada Energy Colombia, was founded in 2007. Its businesses include providing geophysical, geological and other exploration services for the oil and gas sector.
In recent years, Sinopec's subsidiaries have seen increasing oil and gas reserves in Colombia, which is among the best-performing regions in the world together with Brazil and Kazakhstan.
"With a stable legal system and abundant oil and gas resources in Colombia, plus its favorable tax policy, management system, and an open and level playing field for foreign participants, Sinopec is confident of a better investment return in the future," said Zhao.
On the other hand, the Colombian government's willingness to expand investment in the oil sector is also a precious opportunity for companies like Sinopec. The company has vowed to further study local investment regulations while looking for potential fields to gradually expand its markets in South America.
Jaime Suarez, executive director for the Colombian Chinese Investment and Commerce Chamber, said the Colombian government is adopting a much more focused strategy toward the Chinese market, both in relation to investment and exports.