Local governments aim to incentivize auto sales in wake of virus outbreak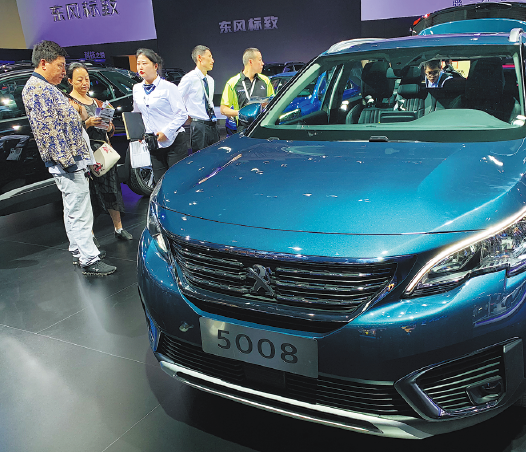 Forecasts call for up to 25 percent year-on-year deliveries reduction if outbreak cannot be curbed globally
Local governments in Chinese cities have introduced measures including subsidies for buyers and more available license plates to boost vehicle sales and stimulate domestic demand as the COVID-19 subsides in the country.
The coronavirus outbreak severely reduced demand and disrupted automotive supply chains, making a noticeable impact on auto sales.
According to the China Association of Automobile Manufacturers, sales in the first four months totaled 5.76 million units, down 31.1 percent year-on-year. Sales of new energy vehicles reached 205,000 units, slumping 43.4 percent year-on-year.
CAAM estimates that sales this year could fall by 15 percent from the over 25 million units sold in 2019. If the pandemic cannot be effectively controlled outside China, the worse-case scenario could be a slump of up to 25 percent.
On May 20, Tianjin officials announced that buyers of new energy vehicles would remain exempt from purchase taxes during the next two years.
And those who buy new energy vehicles from June 1 to Dec 31 will get a 2,000-yuan ($280.63) coupon for charging services.
The city also decided to increase 35,000 license plates for passenger vehicles this year, which will be selected under a lottery-styled scheme.
Relaxing car-purchase restrictions has become one of the most popular recommendations at the ongoing third session of the 13th National People's Congress.
Chen Hong, chairman of China's biggest automaker SAIC Motor and a National People's Congress deputy, is calling for cities in China that have introduced restrictions on the number of license plates allocated to citizens to increase those allowances.
He said the restrictions on license plates have become a barrier to automobile consumption. Relaxing the policy will be of great significance for promoting auto sales. With promotion and a greater inventory of premium products, SAIC is aiming for its sales to outperform the overall Chinese market this year, Chen said in a statement.