Sales of China's auto market seen falling 3% for full year
Share - WeChat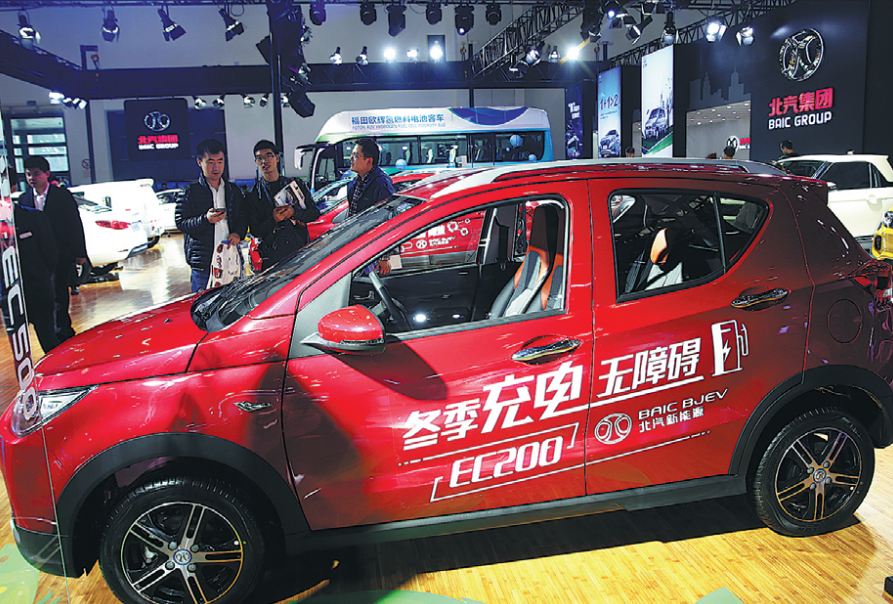 But CAAM views NEVs as bright spot in otherwise gloomy picture for industry
China's automotive market will see a year-on-year decline in sales of 3 percent this year, the first of negative growth in 28 years, and sales will be flat next year, officials from the country's leading industry association predicted on Thursday.
At the 2019 Automobile Market Predicting Summit of China held in Changsha, Hunan province, the China Association of Automobile Manufacturers forecast total vehicle sales would come in at 28 million next year, for zero growth compared with the current year.
Of the 2019 total, passenger cars were seen as accounting for the majority of total vehicle sales at 23.6 million units, maintaining the same level as in 2018. Sales of commercial vehicles were projected to reach 4.4 million, a slight growth of 1 percent year-on-year.
CAAM forecast that sales of new energy vehicles will continue to increase next year to 1.6 million, up 33.3 percent year-on-year.
Despite the downturn in the automobile industry this year, Xu Haidong, an assistant to the CAAM's secretary-general, said there were reasons to be sanguine longer term, although the automobile market in China would take about three years to fully recover. Xu said positive factors included the fact that there was a continuous supply of car buyers from a steadily growing population, as well as a boom in the new energy vehicle industry in China.
In addition, the number of registered vehicles in China within defined geographic regions was still far below that of developed countries.
According to CAAM statistics, sales in China have been trending down for months.
It reported that total vehicle sales in the first 11 months of 2018 reached 25.42 million, for a 1.7 percent decline year-on-year.
The picture has darkened since the organization's prognosis for 3 percent sales growth for 2018, set up at the start of the year.
The change to a full year fall in sales, meant that CAAM now forecasts a 3 percent decline to 28 million this year.
The organization said that result was shaped by many factors, among them the impact of policy changes, macroeconomic changes and rising house prices, lower consumer confidence, stricter environmental control, as well as Sino-US trade friction.
From the fourth quarter of 2015 to 2017, to stimulate market demand, China rolled out a policy for a 50 percent discount on the usual 10 percent purchase tax on cars with engines no larger than 1.6 liters.
CAAM said it does not recommend short-term incentive policies, which can exacerbate industry volatility and hamper the transformation and upgrading of the auto industry.
It said the present low-speed growth of the auto market was the result of such policies, while it was optimistic that the prospects for mid to long-term were still positive.
The association said one of the reasons was that the new energy vehicle sector had strong results, breaking the 1 million sales target ahead of schedule, reaching 1.03 million units from January to November. The sector will see an increase in sales of 54.44 percent year-on-year to 1.2 million in 2018, according to CAAM.
Another positive factor is the alignment of the Chinese market's auto sector with norms established in overseas markets.
"The development of the used car (market) is beneficial to realize the potential for new cars," said Tao Jun, deputy director of the market system development department at the Ministry of Commerce.
In developed markets such as the United States, used car sales are usually more than double those of new cars, while in China, they currently represent half of new car sales.
The current situation in China is due to inconvenient logistics, unclear information and limits on the flow of used cars between provinces, Tao said.
In 2016, China released guidelines to remove the barriers and 25 provinces have gradually opened their markets to used cars from other regions.
According to Tao, a total of 10.14 million used cars were sold in first three quarters in China, achieving 12.9 percent growth compared with the same period last year.