Guangdong to expand testing center locations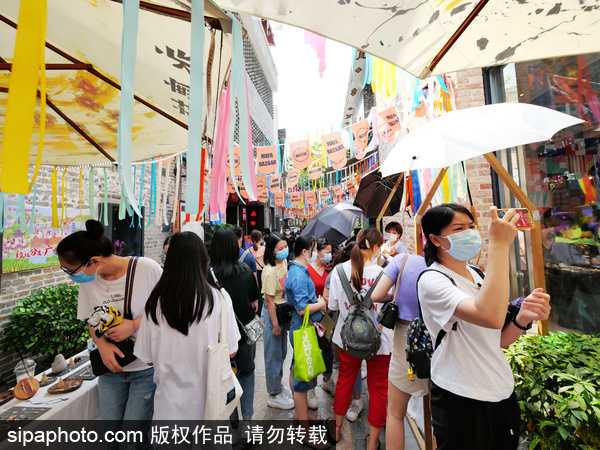 Guangdong province will create at least one testing center in every county and city district to prevent a rebound of the pandemic in the weeks to come, a senior health official said.
According to Zhou Zixiao, deputy director of Guangdong Health Commission, all the testing centers will be completed and in service before the end of May in the country's most populous region.
"After Guangdong lowered its public health emergency alert from Level 2 to Level 3 earlier this month, its efforts against COVID-19 have shifted to normal prevention and control," she said at a news conference in Guangzhou on Tuesday.
"Local residents are encouraged to bring their identity cards to volunteer at the testing centers and have their own tests in the coming months to increase the screening of COVID-19."
Companies and organizations must make appointments in advance for group testing of their employees and staff, Zhou said.
Guangdong will also expand cooperation with neighboring Hong Kong and Macao to further improve their joint prevention and control measures, Zhou said.
"Priority will be given to preventing COVID-19 from breaking out in high-risk units and institutions, including schools, medical institutions, entertainment venues and closed indoor places," she said.
"Hospitals must set up special isolated areas for fever patients, and any COVID-19 patients will be transferred by special ambulance to designated hospitals," she said.
She urged residents to immediately go to nearby hospitals to seek medical help if they show symptoms of fever and cough.
Zhou vowed that authorities in the province will never relax their vigilance.
As of Monday, Guangdong, with a population of more than 115 million people, had reported 1,590 cases, including 195 imported cases.