Nation intensifies efforts to stimulate recovery
Share - WeChat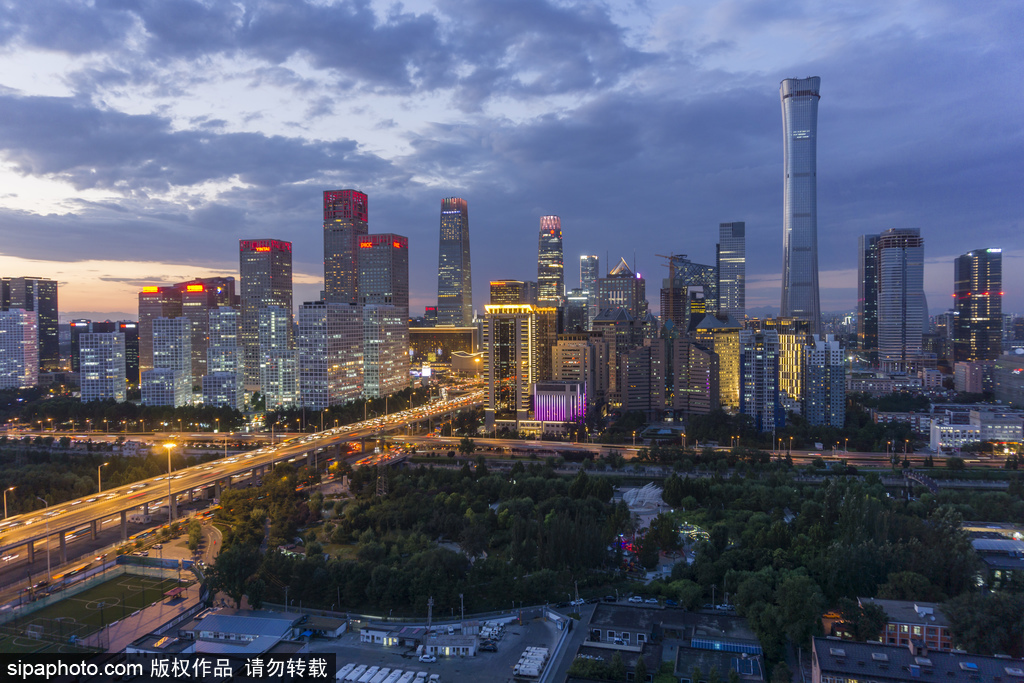 Policymakers provide support for millions of businesses
China is stepping up efforts aimed at spurring a rapid economic rebound from the novel coronavirus pandemic.
Policymakers in the world's second-largest economy are mobilizing capital and resources to assist those affected by the outbreak, ensuring that millions of businesses are adequately equipped to handle the impact.
Research carried out by China Daily shows that since the outbreak emerged in the country in December, a series of measures have been adopted by the government to support the resumption of production and reopening of businesses-including the introduction of fiscal, monetary, financial and trade policies.
The research involved a comprehensive analysis of policy documents issued by major ministries and commissions in the past two months. It found the most frequently mentioned keywords in the documents were "small and medium-sized enterprises (SMEs)", "resumption of production", "protecting supply chain stability", "employment protection" and "preferential tax policies".
A series of support measures, especially those aimed at reducing interest rates, extending debt rollovers, renewing loans and providing specific credit lines for production to resume at SMEs, are mentioned many times by several bodies, including the National Development and Reform Commission, the Ministry of Finance and the State Administration of Taxation.
Preferential policies have also been announced for specific industries. For example, the "Internet Plus" concept has been highlighted-a reference to the application of the internet and other information technology in conventional industries.
Policymakers have suggested that enterprises make full use of China's rapidly developing internet services, accelerate digitalization and promote consumption upgrades.
The service sector-including hotels, restaurants and labor-intensive manufacturing industries-has been severely affected due to restrictions imposed on public movement during the outbreak.
The research found that policies announced for SMEs have been targeted especially for these industries, while many others, such as civil aviation, wholesale and retail, tourism, internet technology and agriculture, are also covered.
For example, one specific measure includes the provision of favorable interest rates for companies significantly affected by the pandemic.
Other measures include assigning government orders to logistics and transportation companies to carry materials to fight the virus, and encouraging migrant workers in cities to return to their hometowns to start businesses to provide employment support for farmers in rural areas.
The People's Bank of China, the central bank, will use monetary policy tools-such as open market operations-to release sufficient liquidity into the market, and to keep interest rates stable. New loans reached nearly 7 trillion yuan ($988 billion) in the first quarter of this year as part of financial support to shore up the economy, the bank said.
Efforts will be made to speed the issuance and use of local government special bonds to support effective investment, with priority given to regions with major projects and low risk. By the end of last month, the value of such bonds issued this year totaled 1.08 trillion yuan, a year-on-year rise of 63 percent.
Yu Yongding, a member of the China Finance 40 Forum-a platform for finance policy research and academic exchanges-and also a global council member of the Chinese Academy of Social Sciences, said the country's policymakers have responded promptly to the health crisis.
"Their priority is to rein in the pandemic, no matter the cost. Because markets cannot function properly in emergencies, the state has to play a decisive role. Fortunately, China's administrative machinery is functioning effectively," Yu said.
"The government has also devised ways to help businesses survive the crisis, focusing in particular on SMEs. It has cut taxes, reduced charges and provided generous compensation to hard-hit enterprises. In addition, policymakers have resorted to market-friendly measures to steer the allocation of financial resources, as well as possibly loosening some financial regulations."
Yu said that in view of the policies that have been adopted, and the gradual resumption of work and production, consumption could quickly bounce back after the outbreak.