Starbucks rolls out plant-based options at Chinese stores
Share - WeChat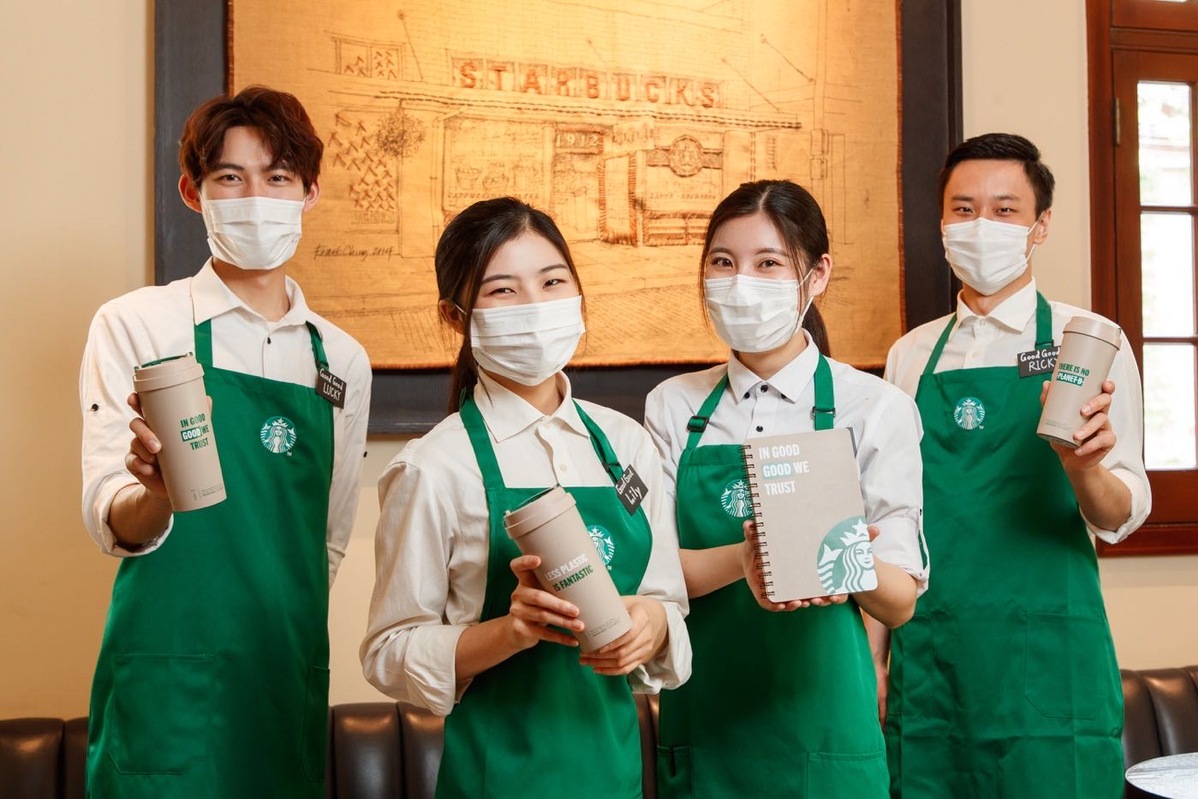 Starbucks joined hands with plant-based innovators Beyond Meat, Inc and Oatly to launch new plant-based choices in its stores in China on Tuesday, in an effort to attract consumers interested in new lifestyles that are good for the planet.
The new products are part of the "Starbucks GOOD GOOD" movement, featuring a new plant-based food and beverage menu, compostable packaging for food items and merchandise made from recycled materials.
Speaking on the launch, Leo Tsoi, senior vice president, chief operating officer and president at Starbucks China Retail, said: "Through the 'Starbucks GOOD GOOD' movement, we seek to inspire new routines by inviting everyone to eat good, feel good and do good. Together, we can take a small, humble step to make a better world."
It is the first time Starbucks has brought plant-based menu items featuring Beyond Meat to the Chinese mainland. Starbucks is also introducing oat milk to all stores in China with Oatly to offer more non-dairy choices for customers. Starbucks has offered soymilk in China since 2007.
Quick-service restaurant chain KFC announced on Monday plans to sell plant-based chicken in China after first roll-out of the products in the US market half a year ago in partnership with Beyond Meat.
Its website shows testing coupons will be sold in limited numbers on its mobile application between April 20 and 22.
The plant-based meat market globally is estimated to be valued at $12.1 billion in 2019 and is projected to reach $27.9 billion by 2025 at an annual growth rate of 15 percent during the forecast period, according to research company MarketsandMarkets.