Fintech innovation rescues trade firms
Share - WeChat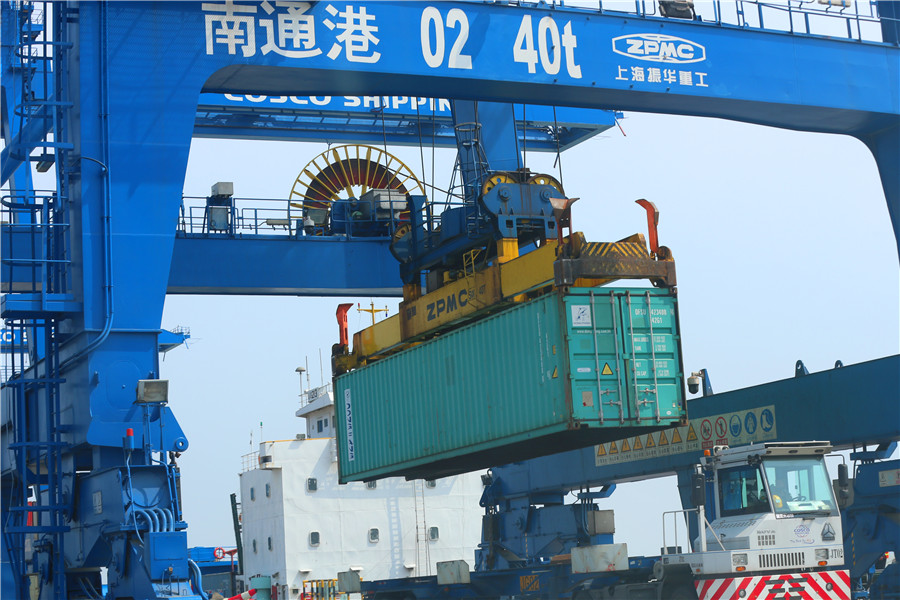 Creative use of blockchain in China may strengthen global supply chains
As consensus is fast emerging that supply chains hold the key to preempting the health crisis sparked by COVID-19 from turning into a global food and humanitarian crisis, China is innovating financial technologies, or fintech, to strengthen its small and mid-sized enterprises involved in cross-border trade.
For, such SMEs form the backbone of global supply chains. But travel curbs, lockdowns and border closures relating to the pandemic caused disruptions, sparked concerns about cross-border finance and credit crunch, and led to calls for faster, reliable digital approaches.
Against this background, the State Administration of Foreign Exchange, the country's foreign exchange regulator, is improvising a blockchain platform to facilitate faster cross-border payments and trade finance.
The platform will also provide other services to simplify and expedite the trade financing process for the SMEs concerned, said Zhang Tiecheng, head of SAFE's technology department.
Xuan Changneng, deputy administrator of SAFE, said 87 Chinese enterprises have received over $200 million in loans through a pilot cross-border blockchain financing platform since the Jan 24-Feb 2 Lunar New Year holiday.
For its pilot, SAFE chose Jiangsu, Zhejiang and Fujian provinces. Some 14 commercial banks joined the trial. Later, more than 170 commercial banks joined as well, providing supply chain financing of $13.91 billion to 2,276 enterprises. Among the credit recipients, more than 70 percent are trade SMEs, SAFE said.
For instance, Industrial Bank has offered $1.13 million to a local food company through the cross-border blockchain platform. More than 70 percent of the bank's blockchain financing services are for SMEs.
Prior, another pilot cross-border blockchain financing platform was introduced in March 2019. It is the nation's first and only such platform offered by the central government.
Given their often unrecognized importance, trade SMEs may feel such fintech help did not come a day sooner. According to a survey conducted by Ant Financial, e-commerce giant Alibaba's financial arm, more than 70 percent of SMEs may be seriously affected by the pandemic's fallout as they cannot resume production in time due to declining revenue caused by disrupted logistics.
Even Chinese exporters, especially SMEs, are under great pressure because of their reliance on international supply chains.
Amid this scenario, the potential of distributed ledger technology, or blockchain, has been broadly recognized by trade SMEs, financial intermediaries and regulators. Blockchain is reshaping the way individuals and businesses transfer, store, and maintain ownership records of goods and services.