Unified platform needed for green finance: Report
Share - WeChat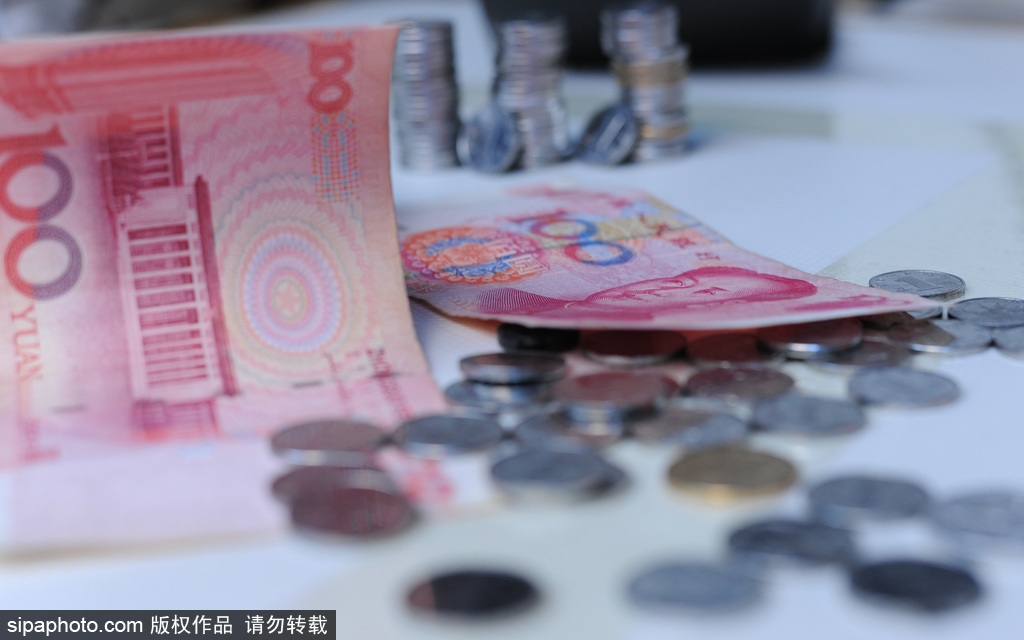 Chinese regulatory authorities should consider building a unified environmental information sharing platform to better support green finance through the development of financial technologies, per a report jointly released by the Paulson Institute and the Research Center for Green Finance Development of Tsinghua University on Monday.
Industry experts said they expect the platform to integrate enterprise information scattered across various sources, including information on environmental penalties, sewage discharge permits and feasibility studies of eco-friendly projects, into an open database for financial institutions to use while they are providing green financial products and services.
"We advise regulators and various market institutions to establish an authorization mechanism for data access by learning from the experience of the European Union in terms of data integrity and consistency," said Liu Jialong, intermediate researcher at the Research Center for Green Finance Development at Tsinghua University. "We also hope the government will launch regulatory sandbox pilot programs and demonstration zones for green financial technology innovation in qualified cities like Beijing."
China is one of the world's largest and fastest-growing green finance markets, which still has huge growth potential. Currently, the balance of green loans accounted for about 10 percent of China's outstanding loan balance, and the volume of green bonds accounted for only about 1 percent of the total volume of bond issuance, said Gracie Sun, managing director of the Paulson Institute's Green Finance Center.
"To further improve growth potential of green finance, China must overcome obstacles such as inconsistent standards, asymmetric information, high regulatory costs and difficulties for green finance to extend to small businesses and the area of consumption. Financial technologies, however, will provide new instruments and methods to overcome these barriers," Sun said.
A recent survey led by the Research Center for Green Finance Development of Tsinghua University found that over 60 institutions in China have applied financial technologies, including artificial intelligence, big data, cloud computing, blockchain and the Internet of Things, to more than 10 kinds of green finance business scenarios, such as environmental risk management, environmental benefits assessment, green lending, green bonds and carbon finance.
The institutions, mainly financial enterprises, research institutes and fintech service providers, are mostly located in Beijing, Shanghai, Guangdong province and Zhejiang province.
"Applying financial technologies to green finance will help financial institutions lower costs and improve efficiency, safety and data integrity. It will also provide financial regulators with more accurate and efficient services in aspects such as statistics, auditing and promoting standards," the report said.
Currently a small number of government departments still have concerns about data sharing, because of sectoral interests and data security. The formats and standards of data are inconsistent among different departments, and data is not interconnected through proper interfaces. Relevant laws and regulations are also lagging behind, said Pan Chunhui, deputy director of the finance office of the Huzhou Municipal People's Government.
To promote integration and sharing of public data, local governments in Zhejiang province and Huzhou, a prefecture-level city in Zhejiang, continued to push ahead with digital transformation of the government by creating big data administration bureaus at all levels of government in the province. The Huzhou government also established a unified data administration platform and an online green finance service platform, Pan said.
The online green finance service platform shared enterprise information from 31 Huzhou municipal government departments with financial institutions registered on the platform, accelerating the average credit approval time by more than 33 percent.
Since the green finance platform was launched at the end of 2018, it has helped over 13,000 eco-friendly micro and small-sized enterprises obtain more than 160 billion yuan ($23 billion) of bank credit and assisted 73 projects in raising funds totaling 6.64 billion yuan, the report said.