Retailers record uptick in sales
Share - WeChat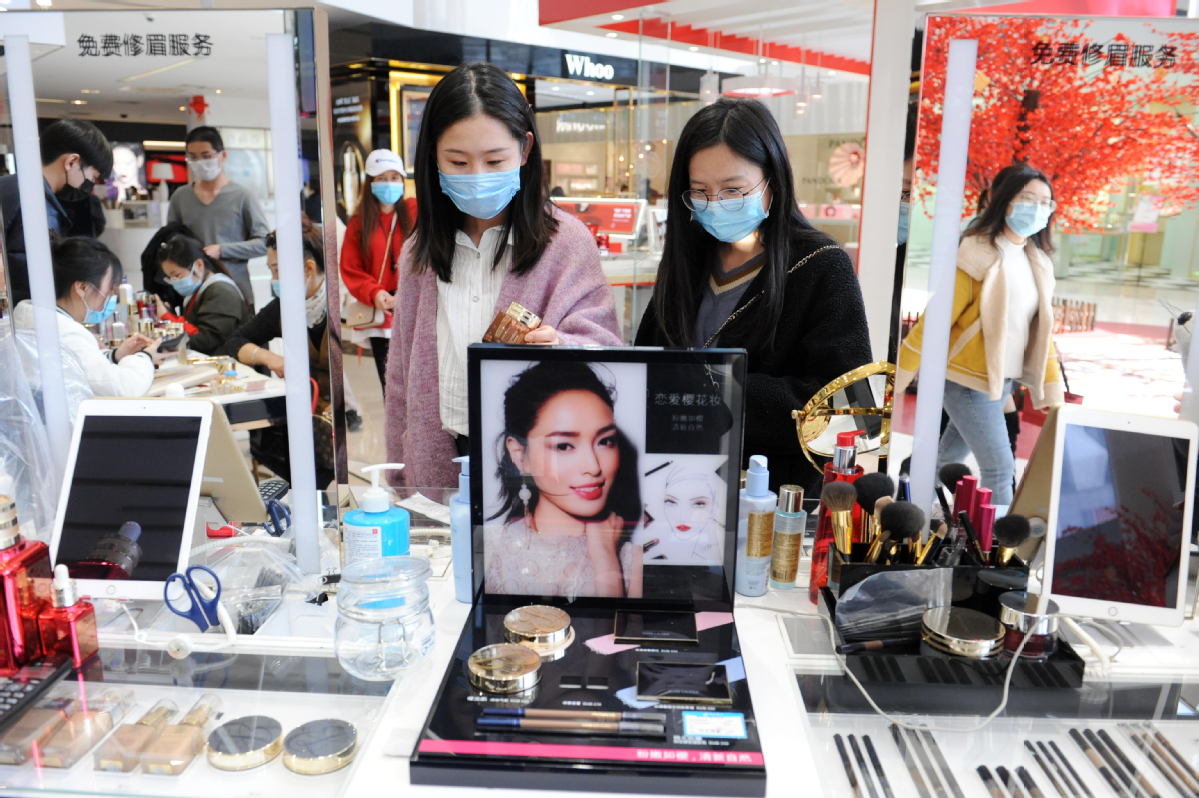 The sales of major retailers, such as supermarkets and convenience stores, have risen, a senior commerce official said on Saturday.
By Friday, the sales of large chain supermarkets and convenience stores have exceeded that of the same period last year, said Wang Bin, head of the Ministry of Commerce's department of market operation and consumption.
Over 95 percent of department stores reopened by Friday, and their sales have grown and recovered to about 50 percent of that in the same period last year, Wang said at a news briefing.
According to him, the sales of key retailers monitored by the ministry increased 7 percent in mid-March, compared with mid-February.
In the same period, the sales of some e-commerce platforms climbed more than 30 percent.