Lives of iron forged in tribulation
Share - WeChat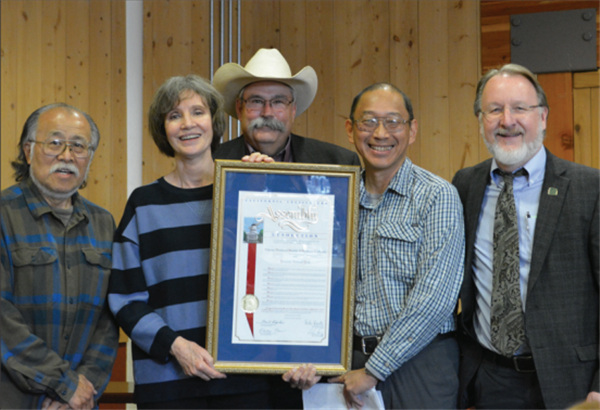 And to accomplish that, those concerned had some physical excavation to do, many Chinatowns having been demolished and buried by then.
"Within 20 years in the 1930s and 1940s, one half of the old Chinatown in Los Angeles was cleared to make way for the now famous Union Station, with the other half losing itself to the construction of a highway," Moy said.
Among the historic structures demolished was part of the Garnier Building, outside whose steps on Oct 24, 1871, 17 Chinese men, including a 15-year-old, were killed by a mob.
"When the Chinatown was razed, fill dirt was added to level the tracks, 14 feet (4 meters) below which the remains of the once-thriving community was sealed," said Susan Dickson, president of the Chinese Historical Society of Southern California.
"Then in 1987, when workers building the Los Angeles Metro Rail were digging under Union Station, they found all these Chinese artifacts-200,000 pieces in total. They were given to us by the Metropolitan Transit Authority."
As Dickson spoke, she pointed to a reassembled famille rose porcelain vase that has survived to tell the story of its owner.
"History lost and rediscovered" could also be said of the poems carved into the barrack walls on the Angel Island Immigration Station in San Francisco by its Chinese occupants.
From 1910 to 1940, many Chinese, with other Pacific Coast immigrants from more than 80 countries, were detained in the overcrowded barracks on the island, waiting for months and sometimes years as their applications to enter the country, based on being a child or spouse of a US citizen, were examined.
The Chinese poems were found in 1970, when the site was due to be demolished because of its poor condition.
The line of one poem penned by one of those confined in the immigration station reads: "Nights are long and the pillow cold; who can pity my loneliness?"
Today the station is a state monument.
MOCA was founded in 1980 by Charles Lai and John Kuo Wei Tchen, who came to the rescue as precious memories of Chinese Americans in New York were being tossed away each time an old hand laundry closed or an elderly Chinese man or woman died.
At the exhibition's opening, Yao Maasbach, MOCA's incumbent president, said: "Why, after 200 years of being a part of the fundamental fabric of this country, don't Chinese Americans still see their stories being told in textbooks or around the world? It's not our fault, but we need to do the job. And we want to do it in a way that helps to educate people.
"There is not one moment that we cannot spend telling this story, because not only are we fraught with tension in the bilateral relationship-we are fraught with tension of Asian Americans and our roles in this country."
Perrone, born four months after his farmer parents arrived in New York from Italy, said all immigrants have been discriminated against to some extent, but it is Chinese who have suffered most because "they look different".
Looking back to that discovery of his on that autumn morning in 2016, Perrone said: "In the early days, the Chinese laundry workers were nicknamed the Iron Men."