Lives of iron forged in tribulation
Share - WeChat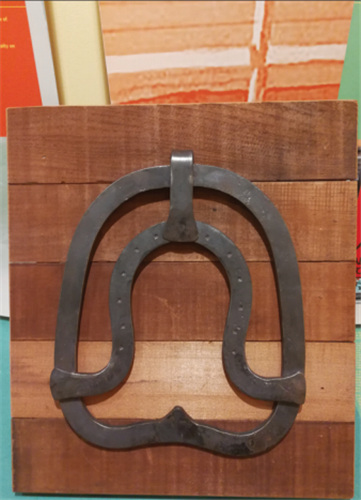 Another institution that stands out on the basis of location is the Mississippi Delta Chinese Heritage Museum, which Tam describes as "a hub that connects a lot of Chinese Americans in that region".
Emily Jones, archivist and curator of Delta State University in Cleveland, Mississippi, inside which the museum is housed, presented at the exhibition opening a wooden sculpture of Jesus made by a self-taught artist who was a butcher for his entire life.
"The Chinese first settled in Mississippi in around 1870 following our civil war," Jones said. "Caught between the very opposed societies of white and black, they were able to negotiate with the Caucasians and the African Americans. And the way they did that was through church and faith."
Bearing in mind the enormous effort undertaken to take those bones back to China to fulfill an unuttered wish, it seems that Chinese Americans were always pulled in different directions by the competing forces of isolation and assimilation.
But whichever force may prevail at a certain point for a certain individual, there has always been a sense of pride, both in their cultural heritage and their collective contribution to the making of America.
The watercolor postcards commissioned by Kan and on display in his popular restaurant in San Francisco are an example. According to Moy, if Save Our Chinatown, the movement to record the history of Chinese Americans "probably began in the early 1960s".
"The involvement in World War II by Chinese Americans was really a major turning point in the way the Chinese were treated, accompanied by a greater awareness that these were people who were part of American society," Moy said.
In 1943, a year after China and the US became allies in World War II, the Chinese Exclusion Act was repealed, although only symbolically, when the quota of Chinese allowed into the country was raised from zero to 105. It would take another 22 years for that number to make a substantial jump, to 10,000.
In the 1960s and 1970s, more and more Chinese Americans not only went to college and got an education, but also landed jobs thanks to less and less discrimination in the workplace. This rising middle class, aware of its own roots, sought to learn more about that history and to preserve it.
In 1963, the Chinese Historical Society of America was founded in San Francisco, the first of its kind dedicated to researching the history of Chinese in America. Six years later, Brian Tom, a law student at the University of California at Davis, joined with other students and demanded that the university start an Asian American Studies Program.
Tom's grandfather Hom Kun Foo came to the US in 1851, adopting the name Tom to replace his own similar-sounding family name Hom, a decision that may have represented a not-so-successful effort to blend in and stay out of harm's way.
From the University of California to Columbia University and Brown University, rising awareness led to increased scholarship, which in turn further fed curiosity and enthusiasm, and a long-buried history was gradually brought into the light of day.