China to ramp up help to taxi, truck drivers facing losses
Share - WeChat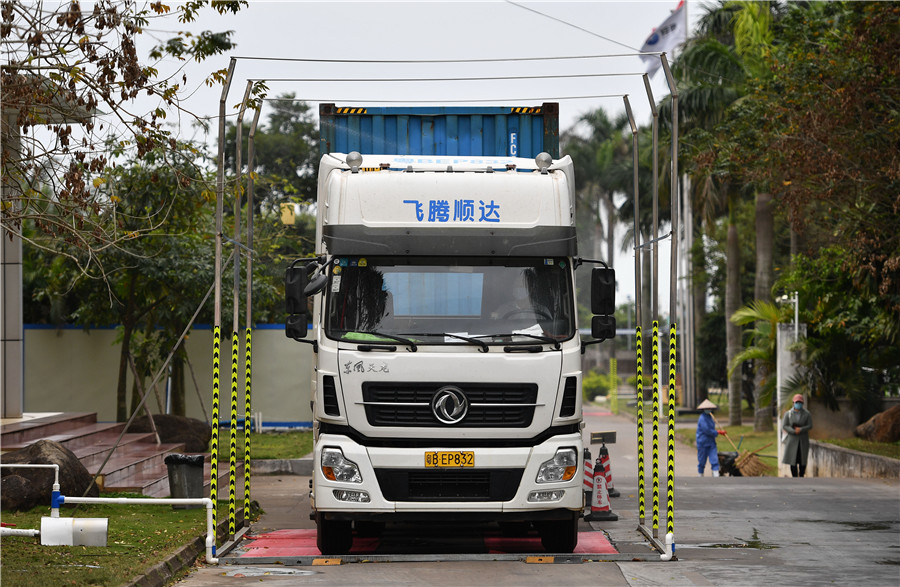 China will ramp up support to help taxi and truck drivers pull through as the novel coronavirus outbreak has dealt a temporary blow to their business, according to the country's top transport authority on Friday.
"The transportation industry is reeling from the epidemic with a significant drop in both passenger and freight trips," said Liu Xiaoming, vice-minister of transport, said at a news conference held by the State Council Information Office.
Last month, the overall passenger trip volume of railway, highway, waterway and civil aviation decreased by 79.9 percent, while the freight trips also saw a freefall of 26.5 percent. And taxis, including internet car-hailing service, underwent a plunge of 85 percent, according to the ministry.
The income of truck drivers and taxi drivers, as a result, has fallen sharply. However, the ministry is taking multiple measures in a bid to bail out the affected drivers, he said.
The ministry encourages local transport departments to temporarily exempt taxi drivers from car rent to help them tide over the epidemic, Liu said, adding that a toll-free policy on the country's expressway network has also been implemented to benefit the large number of truck drivers.
He also noted that the ministry will also organize industry associations, online freight platforms and key logistics companies to monitor and analyze the freight logistics industry and share related information as part of the efforts to guide reasonable price setting.
The ministry will also work closely with the country's banking and insurance regulator to provide more financial aid for medium-sized enterprises, as well as small and micro businesses, including special loans and lower interest.
Local transport authorities across the country are required to give subsidies to enterprises that carried emergency transportation tasks during the epidemic and stepped up financial support for public transportation, he said.