US House approves $8.3b for outbreak
Share - WeChat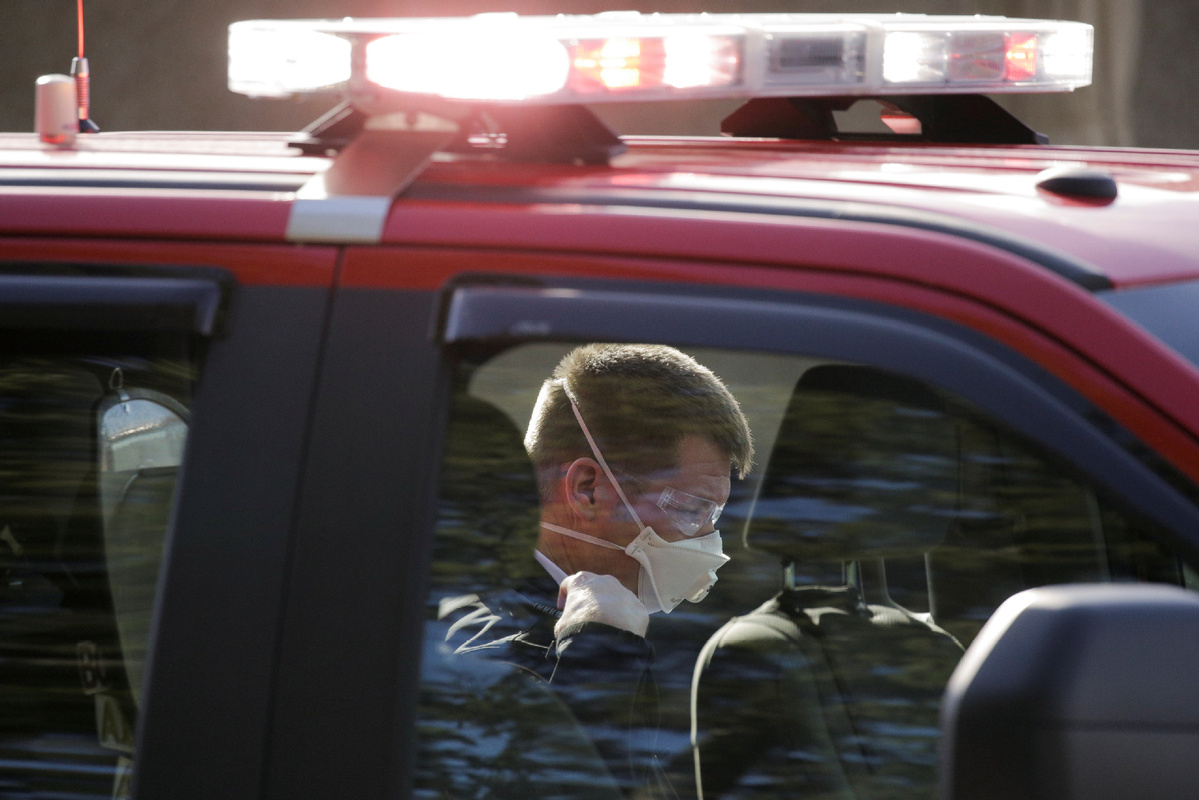 Lawmakers in the United States reached a deal on Wednesday to provide $8.3 billion in emergency funding to combat the novel coronavirus pneumonia outbreak, amid growing public concern and pressure on Washington and health authorities.
On Wednesday, US lawmakers reached a bipartisan agreement on the emergency bill to help fund efforts to contain the virus. The bill garnered enough votes to pass in the House of Representatives. More than $3 billion would be devoted to research and development of coronavirus vaccines, test kits and therapeutics, according to the bill.
There are at least 138 confirmed coronavirus cases in the US, and the number was expected to rise this week as the Centers for Disease Control and Prevention on Wednesday broadened guidelines for novel coronavirus testing, allowing doctors to order a test for any patients who has symptoms such as fever, cough or difficulty breathing.
The agency also stopped reporting the number of "persons under investigation" and negative test results for the virus on its website, saying on social media that "with more testing done by states, these numbers would not be representative of national testing".
Although US health authorities said they have taken aggressive actions and maintained "aggressive transparency", their responses to the outbreak have met with scrutiny and criticism.
The first suspected US case of a patient getting the virus through "community spread" was left undiagnosed for days as the CDC initially set strict criteria for testing, National Public Radio reported.
The CDC developed a testing tool in early February, but it had only conducted 459 tests by the end of the month, causing concerns over inadequate testing. In March, the CDC ceased to update the number of its virus tests.
In addition, the first CDC testing kits turned out to be defective, as some of them contained a faulty reagent, thus producing inconclusive results. The CDC conceded recently that the testing reagent may be contaminated. The Trump administration has ordered an independent investigation into it.
California declared a state of emergency after reporting on Wednesday the first US coronavirus death outside of Washington state, and a cruise ship was held off the coast over fears of a new outbreak. The measures came after the death toll in the US reached 11 as of Thursday.
California Governor Gavin Newsom announced the emergency measures as he reported the death of an elderly person who had taken a cruise to Mexico.
"The State of California is deploying every level of government to help identify cases and slow the spread of this coronavirus," Newsom said at a news conference on Wednesday.
Thousands traveling aboard the Grand Princess — the same cruise ship on which California's first victim was thought to have contracted the virus — were held offshore on Wednesday night.
Newsom said about 11 passengers and 10 crew members were "potentially infected" with the virus. "In an abundance of caution, these guests and other potential close crew contacts have been asked to remain in their staterooms until screened by our onboard medical team," the Grand Princess said in a news release.
In total, some 2,500 passengers plus crew — typically up to 1,150 — were on board the cruise for a voyage to Mexico, said Newsom.
The Grand Princess belongs to Princess Cruises, the same company that operated the coronavirus-stricken ship held off Japan last month, on which more than 700 people on board tested positive.
Health officials said they expected the number of infections in California to rise in the coming days and urged families to brace for possible school closures and the cancellation of public events.
According to the latest tally, there are more than 95,300 cases of novel coronavirus worldwide. The epidemic is now slowing in China, while other countries are seeing outbreaks grow rapidly. In South Korea, where there have been more than 40 deaths, mass testing has turned up over 6,000 cases. Italy has confirmed more than 3,000 cases, along with over 100 deaths.
In an interview with the The New York Times, Bruce Aylward, leader of a World Health Organization team that stayed in Wuhan, epicenter of China's novel coronavirus outbreak, for two weeks in early February, said the country's mobilization and rapid response to the coronavirus are why it has seen the number of new cases drop substantially and its experience can be shared with other countries.
Aylward said the Chinese government made testing free, and if one's insurance expired, the authorities covered all costs.
"In the US, that's a barrier to speed," Aylward said. "People think: 'If I see my doctor, it's going to cost me $100. If I end up in the ICU (intensive-care unit), what's it going to cost me?' That'll kill you. … This is where universal healthcare coverage and security intersect. The US has to think this through."
Agencies and William Hennelly in New York contributed to this story.