Resounding through time
Share - WeChat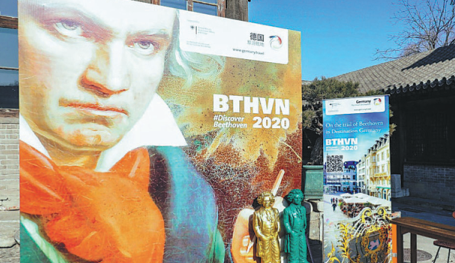 Bonn contains many cultural and scenic offerings. The city hosts the Beethoven-Haus (Beethoven House) where he was born. It's one of the world's most-visited music museums.
It was recently renovated to present new regular exhibitions and a yearlong special display for 2020.
Its collections include manuscripts, letters, pictures, musical instruments, furniture and everyday items that belonged to the maestro. Most displays have been digitized and can be viewed online.
Audiences can hop aboard a river cruise to retrace Beethoven's voyage from Bonn to Vienna. It features on-board music programs and 13 stops in such destinations as Frankfurt.
A cruise in early May will take passengers to the annual Rhein in Flames fireworks show along the Rhine River. Beethoven's music will play as the pyrotechnics shine over the waterway and ancient villages.
Bonn and Vienna will host open-air orchestra concerts on May 15.