Tourist areas expressing thanks to medical personnel through free admission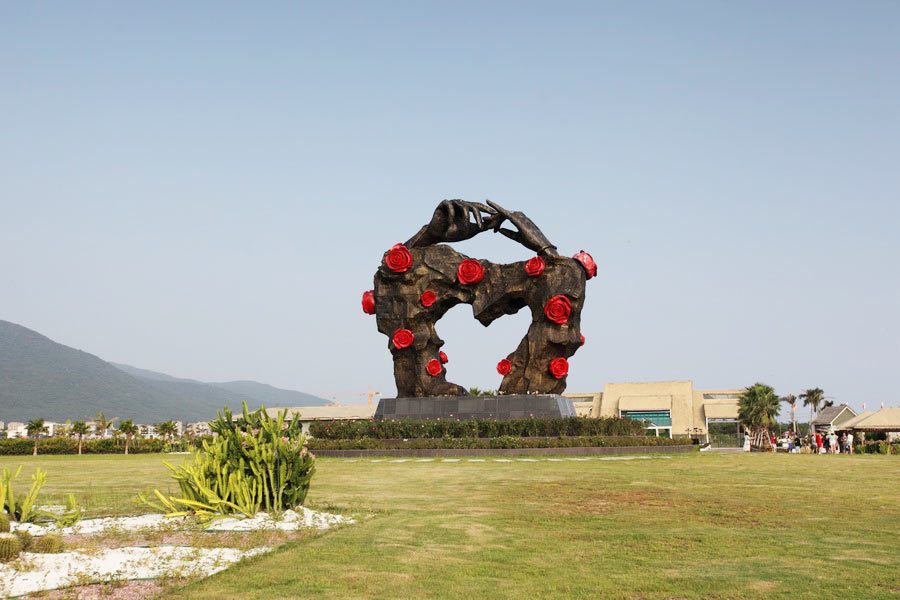 Tourist attractions in South China's Hainan province will be offering preferential policies for medical workers and their family members when they resume business after the epidemic, according to China News Service on Thursday.
The Rose Valley at Yalong Bay, Haichang Ocean Park in Sanya and Binlang Valley Cultural Heritage Park in Baoting county will provide free tickets for all doctors and nurses with certification (including Hong Kong Macao and Taiwan) throughout this year.
Besides providing free tickets for all medical workers in the country, the national Yanoda Rainforest Cultural Tourism Zone in Baoting will also provide free tickets for family members of those who work in designated hospitals treating patients infected with the novel coronavirus pneumonia.
At the same time, several cities and tourist attractions also announced similar policies to salute the doctors and nurses at the front line of the epidemic fight.
The free-ticket policy for medical workers will cover major scenic spots, including a World Natural Heritage Site in Chishui Danxia, Southwest China's Guizhou province, the local tourism department said on Tuesday.
"To express our deepest respect, we have decided to open our park to all the medical workers who support Hubei province and their family members to the end of 2020," Harbin Polarland in Northeast China's Heilongjiang province posted on its Wechat account on Thursday. "Thank you to the lovely people who are fighting the epidemic."