Contemporary art show looks for 'a stitch in time'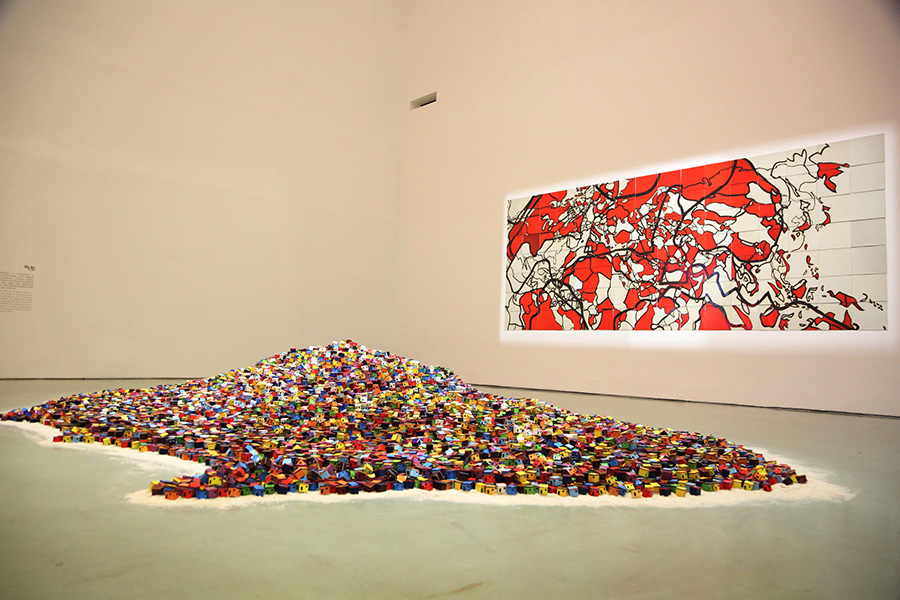 Today's Documents, a major exhibition of international contemporary art held every three years by Beijing's Today Art Museum, has committed to presenting the experimental advances of Chinese art and also the evolution of global works.
Co-curated by Huang Du and Jonathan Harris, the fourth Today's Documents exhibition is themed on "a stitch in time" to address the complications of global social, political, economic and cultural changes recently.
The exhibition, first held in 2007, teams up 37 artists from across the world whose works on show are grounded on topics such as the global imbalance of economic development, refugee crisis, terrorism, cyber attacks and environmental deterioration which are threatening human society.
The exhibition will run until March 15.