Exhibition puts Foshan culture in spotlight
Share - WeChat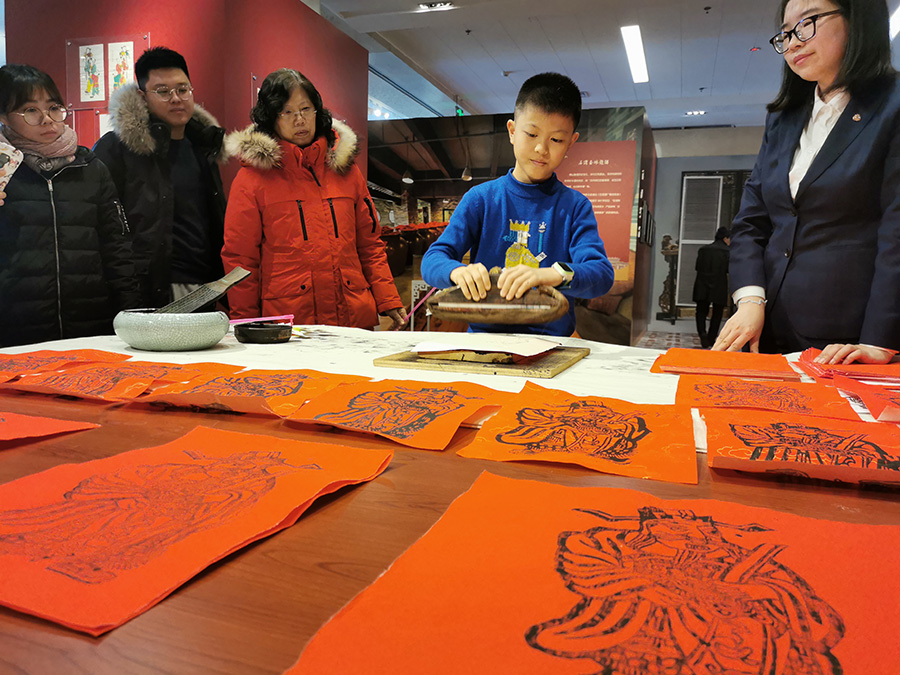 An exhibition opened at the Overseas Chinese Museum of China on Jan 10 to display key intangible cultural heritages from Foshan, a city in Guangdong province.
As a hub of Cantonese culture, Foshan has a rich legacy of folk art. At the exhibition, which runs through March 29, traditional paper-cutting, woodblock printing, pottery and lanterns are available for public viewing, as well as props used in lion dancing and Cantonese Opera, echoing the festive mood of the upcoming Chinese New Year.
Visitors are able to experience these intangible cultural heritages firsthand by making New Year paintings, paper-cuttings and pottery figurines. Foshan is the hometown of over 800,000 overseas Chinese now living in more than 70 countries and regions, which helps to promote traditional Chinese culture worldwide.
Many overseas Chinese celebrities' ancestral home is Foshan, including kung fu film star Bruce Lee. Thanks to Lee, the local martial arts of Foshan have become a world-renowned cultural legacy.