Japan Cuisine Festival kicks off in Beijing
Share - WeChat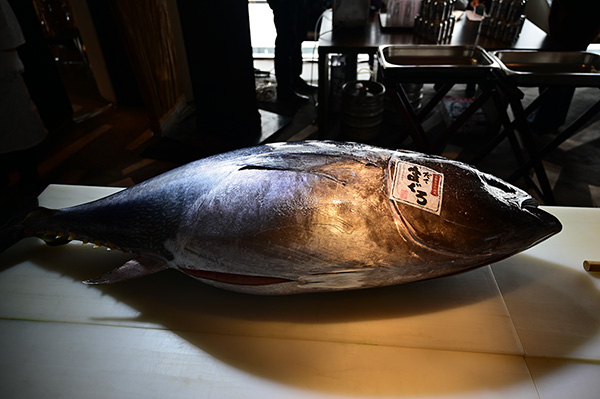 As part of the 20th Meet in Beijing International Arts Festival, a Japan Cuisine Festival kicked off in Beijing on Jan 8.
The opening ceremony took place at Nadaman Japanese restaurant in China World Summit Wing. A ceremony of kagami mochi involving Japanese sake, making rice cake and filleting tuna were held during the opening ceremony to present the culture of Japanese cuisine.
Wang Xiuqin, the general manager of the China Performing Arts Agency, said with the coming Tokyo Summer Olympics in 2020 and Beijing Winter Olympics in 2022, the two countries will have more communication, and the Japan Cuisine Festival aims to promote more cultural communication through food.
The Japan Cuisine Festival will last till Jan 20. Nine restaurants including Nadaman were recommended by the Japanese Cuisine Chefs Club in Beijing.