Over 200 chefs and food critics award best restaurants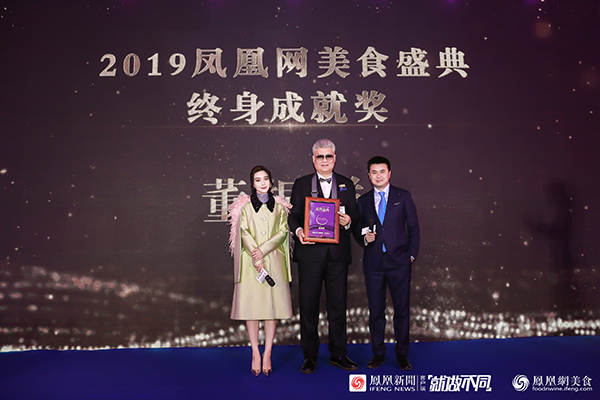 A food award ceremony attended by 200 chefs and food critics and hosted by ifeng.com was held in Beijing on Jan 3.
A panel of 27 chefs selected the finalists and the winners were voted by online users.
Guangzhou restaurant Linjiangdadao's branch together with five other restaurants won the annual restaurant award in Guangdong area. Nine restaurants in Shanghai and seven in Beijing were also honored.
Eight restaurants were awarded the annual restaurant award in Jiangsu and Zhejiang area and five in Sichuan and Chongqing area.
Dong Zhenxiang, chef and founder of Da Dong, a Peking roasted duck restaurant chain, won the lifetime achievement award.
Dong said the lifetime achievement honor was an ultimate goal for a chef, and he would continue to introduce and share Chinese food to the world.