Widening its areas of influence
Share - WeChat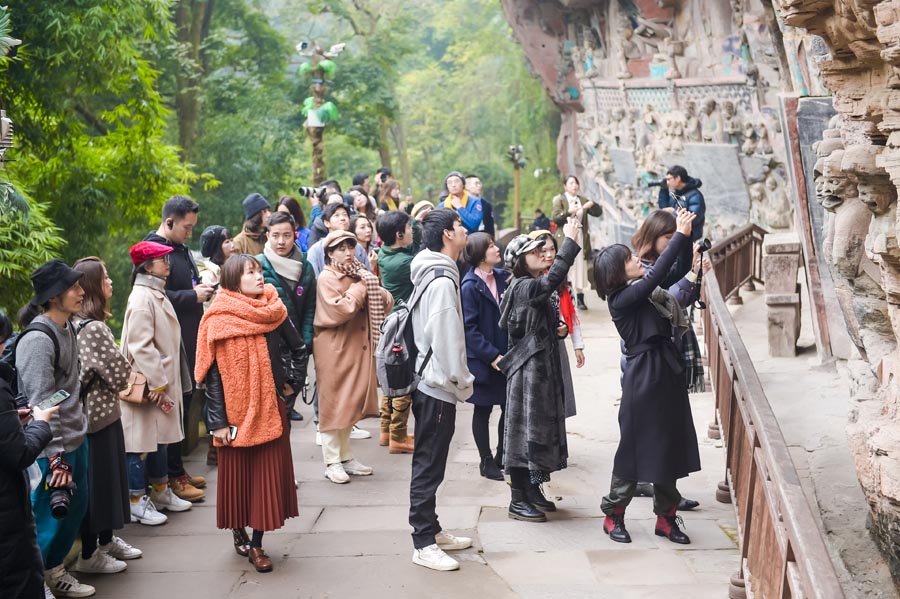 In 2019 alone, Qyer has cooperated with more than 500 influencers, who have traveled to over 50 cities in 30 countries, with support from over a hundred brands, across various fields, such as hotels and airlines.
According to Cui, in their ecosystem-the travel content tree, as it is called-good content, big data and technology algorithms work together to empower their product, bringing greater benefit to the user. For example, their app will promote content that may appeal to specific users based on those algorithms.
In December 2018, Qyer's mobile app unveiled its new function, "Biu", which allows users to share their travel experience via photos, audio and short videos. Over the past year, about half of the content is either audio clips or short videos, and nearly one third pertains to domestic travel.
"In the mobile internet era, our time is being fragmented and we are used to absorbing small amounts of information more regularly, like microblogs," Cui says.
"The younger generations who embrace new media are the major generators of the content on 'Biu'. These are short and practical travel tips of good quality, which will guide independent travelers in ways to enjoy their trips, covering aspects like accommodation, entertainment and dining."
As a prelude to the Singles Day shopping festival in November, Qyer and online travel agency Fliggy held a three-hour livestream which garnered over six million views. Travel influencers promoted tourism products from home and abroad, including a cruise trip to the Antarctic.