A go-go archipelago's allure
Share - WeChat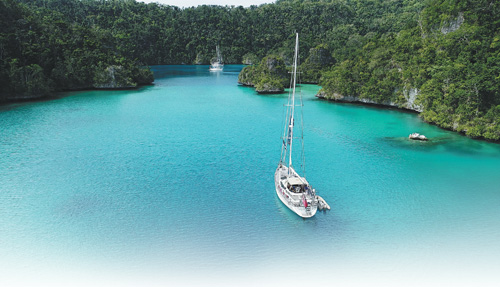 Fiji's islands are beckoning a growing number of Chinese travelers as tourism authorities use social media to promote the country's charms, Xu Lin reports.
Fiji is happy. And the archipelago hopes to share its joy with more Chinese. To this end, Tourism Fiji recently signed a memorandum of understanding with China's Sina Weibo microblog platform to promote the "bula spirit" of Fiji, and such attractions as its tropical islands, pristine nature, marine life and culture. Like the Hawaiian aloha, bula is a greeting in the Fijian language. The "bula spirit" makes Fiji the place where happiness truly finds you.
Fiji's top inbound travel markets are Australia, New Zealand, North America and China, respectively accounting for about 45, 20, 10 and 5.5 percent of arrivals. Over 50,000 Chinese visited last year.
"China is a strategic market for Fiji, with huge potential," Tourism Fiji's CEO Matthew Stoeckel says.
"Our real challenge is about generating awareness in the Chinese market."
That's where Weibo comes in. The platform has nearly 500 million monthly and 216 million daily users, according to its third-quarter 2019 financial report. About 127 million users published nearly 5 billion travel-related posts in 2018.