DRiV bullish about China performance despite sluggish vehicle market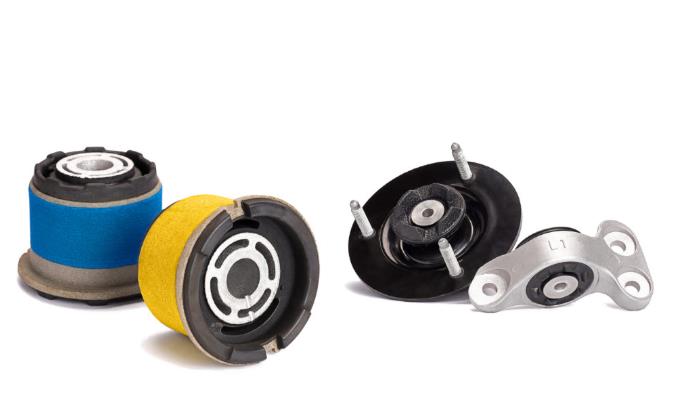 DRiV, an automotive supplier based in the United States, said it is optimistic about its growth potential in China, the world's largest vehicle market, although car sales in the country have been falling.
Brian Kesseler, CEO of the 31-brand conglomerate, said cars aged from 6 to 13 years old will grow at around 11 percent year-on-year by 2025 globally, with the majority in China, offering tremendous growth opportunities for its business.
"Between now and 2025, there will be 120 million vehicles entering that range, and 85 million of them will be in China."
He made the remark when the company opened its Asia-Pacific headquarters in Shanghai last Friday.
China has been an important driver of its global business. DRiV said the location of its Asia-Pacific headquarters reflects its commitment to the country.
Kesseler said around 17 percent of its annual global sales revenue of $6 billion is from the Asia-Pacific region, most of which is from China.
He expects the business to grow further in China, especially in the aftermarket. Currently, the absolute majority of DRiV's revenue in the country is from the original equipment segment.
Globally, the original equipment segment generates around 60 percent of DRiV's revenue and the aftermarket accounts for 40 percent. Kesseler said the company is expected to have a similar ratio in China in around 10 years.
DRiV said it will further invest in China in coming years to strengthen its capabilities in commercial operations, technology and manufacturing development.
The company has set up a plant in Changzhou, Jiangsu province, to serve automotive manufacturers, and a new manufacturing facility for the aftermarket business is slated to start construction near Shanghai in six months.
It is also investing in manufacturing facilities in Wuhan, Hubei province, and Chongqing for its braking business.
"Ultimately, investment in the capacity expansion will increase gradually to cope with increasing market demands," said Kesseler.