US legislation criticized by global experts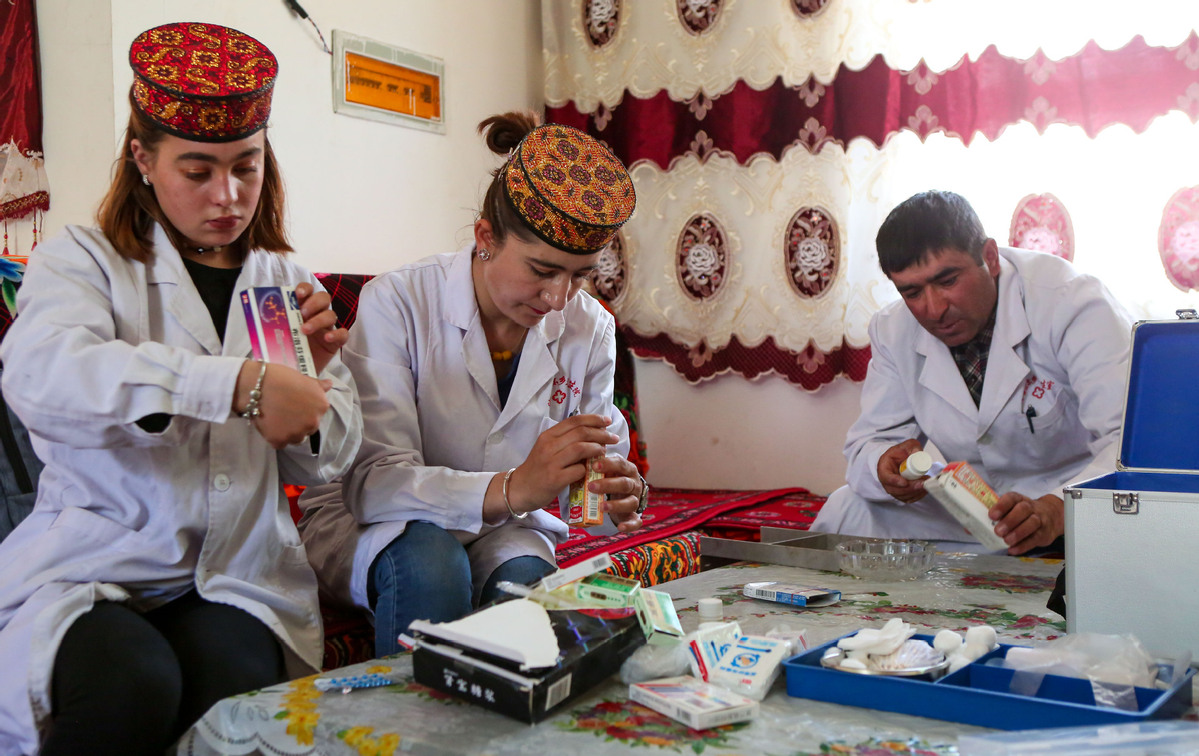 Uygur human rights policy act seen as interference in China's internal affairs

The so-called Uygur human rights policy act of 2019, passed by both houses of the United States legislature, presented a false picture of human rights in the Xinjiang Uygur autonomous region, slandered China's deradicalization and anti-terrorism efforts and interfered in China's internal affairs, global experts said.
The US House of Representatives passed the bill in the name of protecting human rights in the region on Dec 3, which triggered condemnation from China, as the act is packed with groundless accusations and its real intention is to sabotage Xinjiang's stability and curb China's development, they said.
Jayanath Colombage, a director of Sri Lankan think tank Pathfinder Foundation, said China has been doing well in handling Xinjiang, an internal affair.
Colombage visited training and education centers in Xinjiang in September while attending an international seminar on anti-terrorism, deradicalization and human rights protection. The facilities are superb and of very high quality and standards, and people there were enjoying what they were doing, he said.
"They have hopes for their futures there because they told us that they can learn skills necessary for them to get jobs and earn money," said Colombage, adding that he was able to talk freely with anyone he wanted to at the centers.
"When I asked (them): Do you have WeChat (a major social networking app in China)? Everyone said yes," he said. "This means they are connected to the rest of the world."
"The negative (media) coverage about Xinjiang, to me, is not true and is not fair," he added.
Vannarith Chheang, president of Cambodia-based Asian Vision Institute, said that the US act "violates the noninterference principle enshrined in the United Nations Charter".
Oleg Timofeev, an associate professor of China Studies at the Peoples' Friendship University of Russia, said the US legislation aims to increase pressure on China and therefore to weaken its position.
Timofeev said Washington attempted to use the act to create more difficulties for Chinese authorities in Xinjiang, which is geopolitically bound to play a pivotal role in the Belt and Road Initiative, connecting dozens of Eurasian economies.
Rene Pattiradjawane, chairman of the Indonesia-based Center for Chinese Studies, said that the US unilateral action in the name of protecting human rights is not in the spirit of a rule-based order and free and open globalism.
"No country has the right to meddle in the internal affairs of another country owing to political motivations," he said, adding that China can condemn any country that interferes in its internal affairs.
George Nyongesa, senior associate at the Kenya-based Africa Policy Institute, said that it must be remembered that China is a crucial partner in global efforts in counterterrorism and more specifically, some of the country's regions have suffered from terrorist attacks. Hence, the Chinese government's Xinjiang policy is an active demonstration of its efforts to deradicalize and counter violent extremism.
Eiichi Shindo, professor emeritus at the University of Tsukuba in Japan, said that it is very strange and hypocritical that the US frequently uses so-called human rights issues to blame other countries.
"This is very inappropriate. We should focus more on China's economic development and the achievements it had made," he said.
Shindo, who visited Urumqi, Xinjiang, in 2017, said that he had seen its great progress. In fact, China had made great economic achievements in a very short period while maintaining national unity, he said.
Ren Qi in Moscow, Liu Hongjie in Nairobi, Wang Xu in Tokyo contributed to this story.