In step with millennials, e-commerce
Share - WeChat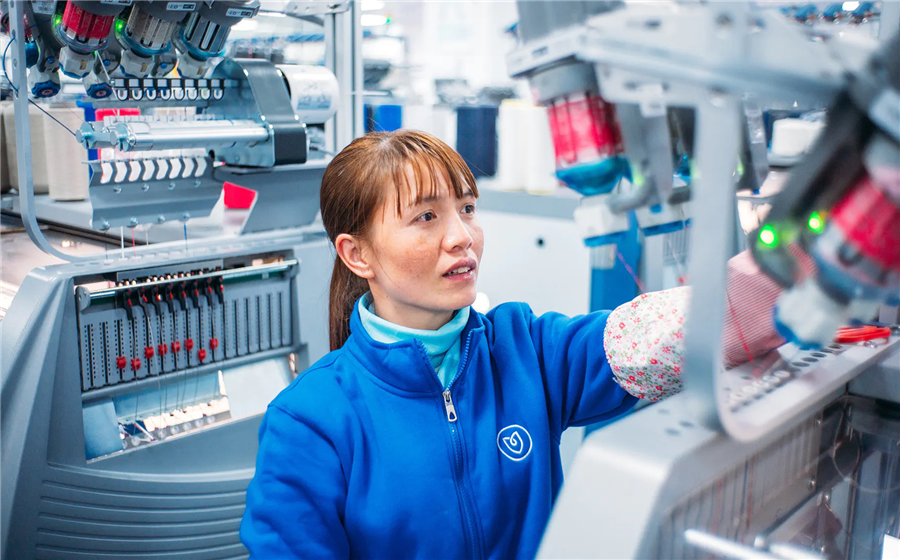 Michelle Tang shapes shoemaker Rothy's strategy in digitalized China market
Michelle Tang is blunt about what her main priority was in 2018 when she took the job of general manager in China of Rothy's, the US-based shoe manufacturer with mainly direct-to-consumer sales model: "Getting used to China's e-commerce business environment and enlarging the sales."
A retail veteran specializing in the area of sport and outdoor activities, she said she noticed a significant change in China's retail business in recent years. A majority of Chinese shoppers prefer to buy the items through various smartphone apps. In the US, consumers tend to be loyal toward select goods, which they buy directly from the brands' websites.
She said the development of the internet-plus era and the rise of New Retail in China have pushed the company to deploy more resources into e-commerce channels and build closer partnerships with major players such as Alibaba Group's Tmall.
Unlike traditional shoemakers, Rothy's products are made from recycled plastic water bottles, wool and post-consumer recycled materials designed with bold colors and patterns. It has been adopting the direct-to-consumer marketing strategy in the US. In addition to its physical stores in San Francisco, the company plans to add brick-and-mortar stores in New York and Boston soon.
Digital connectivity is creating truly global consumers in China. They have the power at their fingertips, literally, to order almost anything from anywhere in the world, she said.
New Retail has had a profound impact on China's overall retail sector since late 2017, when the country's e-commerce giants began integrating traditional physical stores and e-stores and even acquired several top-tier traditional retailers.
"These platforms act as a powerful tool that not only drives consumer traffic to online and offline stores but offers data-driven intelligent marketing services to millions of sellers, based on consumers' shopping behavior," she said.
In addition to running an 800-worker factory in Dongguan, South China's Guangdong province, the San Francisco-headquartered firm plans to build a brick-and-mortar store in Shanghai sooner or later, to offer real shopping experience to its customers. It will also add to the innovation facilities in the country. It produced 1.4 million pairs of shoes globally in 2018.
"Chinese consumers, especially those well-educated groups, want to enjoy life … they care about their individuality and love to live in a sustainable way," she said, noting many of them have unique tastes and pay attention to the green factor-are materials sourced in an ethical, sustainable manner, and are they recyclable?