Online influencers taking center stage
Share - WeChat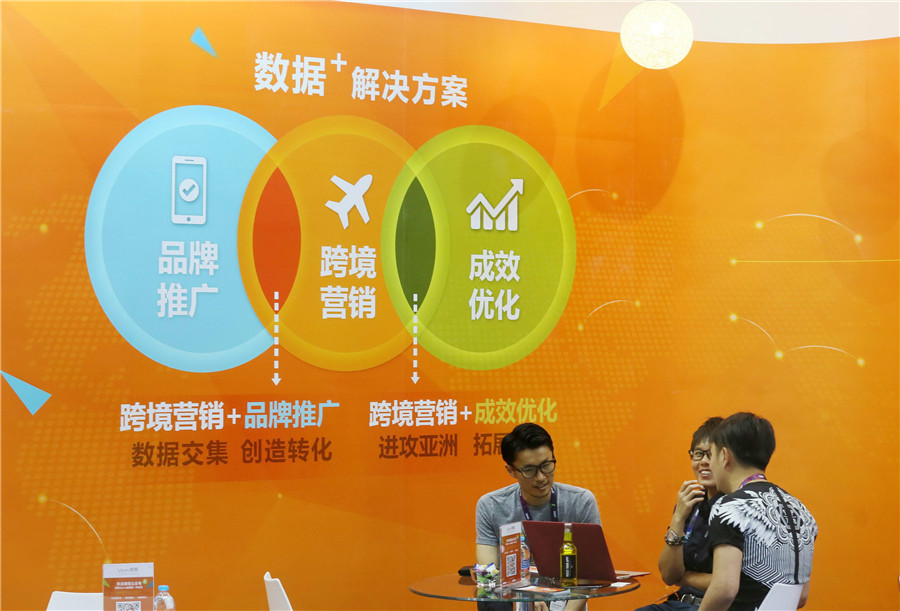 While the growth of digital marketing budgets in China will likely slow because of downward growth pressure, a report says social media marketing will remain in a sweet spot next year with online influencers taking center stage in the thriving social media scene.
Those are among the key findings of the latest report on China Digital Marketing Trends 2020, which was released during the Global Digital Marketing Summit in Shanghai earlier this week.
Based on a survey of 221 brands spanning more than 20 industries, the study compiled by data technology companies Miaozhen Systems and AdMaster revealed that digital marketing spending is forecast to surge 14 percent year-on-year in 2020.
That is 6 percentage points lower than last year and marks the first spending slip in three years since annual tracking began in 2017.
To be more specific, only 18 percent of surveyed marketers said they plan to increase their budget by 30 percent and more in the coming year, a staggering 11 percentage points lower than a year ago. Almost 60 percent reported their digital marketing budget will grow less than 10 percent.
Two reasons account for the change: macroeconomic pressure and the already-fair share of digital marketing in the overall budget basket, said Maggie Wang, president of AdMaster, a data marketing technology firm and a key publisher of the report.
"Among the majority of the companies we've spoken to, digital marketing budgets account for somewhere between 30 percent to 60 percent of the entire marketing expenditure, which already represents a considerable proportion," Wang said.
Three quarters of the newly allocated marketing budgets will be placed on mobile devices, with only 9 percent going to personal computers.
At the same time, average growth in social media budgets is projected to hit 15 percent, with online influencers, or Key Opinion Leaders in the Chinese online community lexicon, remaining in the driver's seat.
"Using top-tier influencers such as Justin Li Jiaqi or Viya Huang for brand endorsement will continue to be the trend in 2020. But it's not necessarily that the current popular KOLs will prevail, as Chinese internet users are generally accustomed to changes," Wang said.
Brands are also waking up to the fact that they need to have a firm grip of their own traffic and turn clicks into cash. More marketing dollars will likely flow into so-called private online domains, such as indigenous online stores and virtual followers' clubs, the report said.
That is what propelled appliances manufacturer Joyoung to make livestreaming a "business imperative." That means a compulsory eight hours livestreaming per month is assigned to each employee in the marketing section, said Xu Nan, the company's marketing director.
Her remarks echoed a report which revealed that 53 percent of surveyed marketers said they will place more emphasis on short videos and livestreaming for better engagement with customers and the creation of original and compelling content.
"Livestreaming is on the radar of many brands to navigate China's fast-changing consumer market," said Zhao Yuanyuan, operating chief of Taobao Live, the livestreaming unit of e-commerce juggernaut Taobao. "It's like re-creating the TV shopping programs in the mobile internet age."
Another finding is that artificial intelligence will exert a bigger impact on smart marketing through a more thorough and stratified analysis of user preferences based on algorithms that decode customer activities.
"With the advent of 5G, the internet of things and AI, the distinction between online and offline will become increasingly obsolete, making omnichannel and multimedia marketing (in the forms of video) a business necessity," AdMaster's Wang explained.